Selling your car privately is more likely to get you a better sale price than giving it to a garage. There are a few things you will need to do to prepare your vehicle for sale. This may mean that you need to invest a little time into your car and put effort into the preparation. So here we are going to do discuss what to do when selling a car.
What to do when selling a car
If you're selling a vehicle that is unique vehicle, you're not up against a huge market. However if you are selling a vehicle that is more common you will be competing with a number of people trying to sell the same make and model. Therefore it's essential you cover a few things to ensure potential buyers are looking for your car. The presentation of the vehicle, condition and the service history of your car can all make a huge difference to your vehicle being viewed and an easy sale rather then it sitting on your driveway for months. The last thing you will want to do is reduce the price of the car every couple of weeks.
Before you advertise
Before you advertise the car you will want to clean, repair any damages, ensure an MOT is completed; a full service to ensure the car is roadworthy and potentially a full valet.
Cleaning or valet
A potential buyer is going to want a car that is clean and reliable; a dirty car won't give them the vibe the car has been looked after. If you are wishing to sell your car, you will want to give it a thorough interior and exterior clean. We suggest you take the time to wash the vehicle yourself, paying attention to detail.
Make sure that all upholstery is clean and fresh, there are many different products you can use, but we recommend Halford's upholstery cleaner, it provides in-depth cleaning and is excellent for removing strong, stubborn stains. For leather rubbing alcohol works a treat to remove stains, rubbing alcohol also helps to remove dirt and grime from fixtures such as handles, buttons and gear shift.
Another item on the list that can sometimes be hard to rid is the odour. Merely spraying air freshener into the car won't remove the smell. Try spraying air freshener into the car air intake; the air freshener will flow through the air system. This is usually located at the bottom of the windshield on the outside of your car.
For the exterior of the car, you should take extra care when cleaning, use car soap with a micro fibre mitt from Auto Finesse. To clean the windows, you can purchase specific window cleaner for vehicles. When it comes to the tyres, spray thoroughly and scrub with a stiff bristle brush and soap. Finally, purchase a car wax specific for your vehicle, and wipe in three-inch circular motions.
Alternatively, you can take your car to special valet services that can precision clean your vehicle. They will be able to clean all aspect of the vehicle and can remove deep stains in upholstery. The only downside of not doing it yourself and taking your vehicle to a valet service means it could cost you a fair few pounds.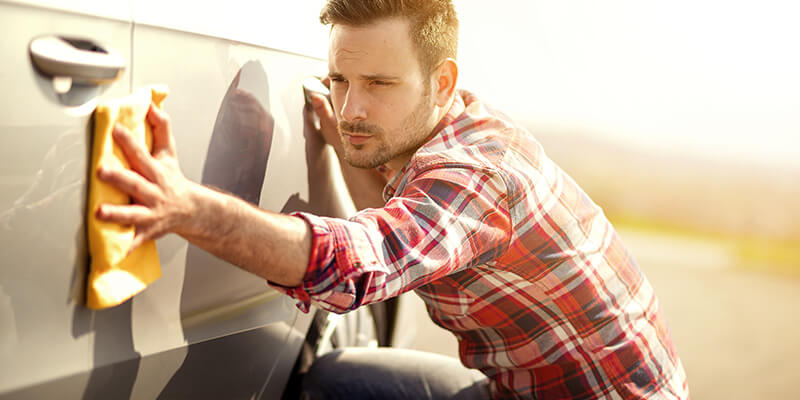 MOT
Once a car reaches three years it legally has to have an MOT each year to ensure it meets road safety regulations. An MOT test covers the following aspects of your vehicle; brakes, fuel system, lights, mirrors, seatbelts, windscreen wipers and exhaust system.
Your vehicle will need an MOT test carried out by a qualified MOT test centre in Milton Keynes. An MOT usually will take around an hour to be completed, do take into consideration if your vehicle fails its MOT then the test centre is not allowed you to drive your car away without the problems being fixed.
If you have your vehicle MOT test before you go to sell it, this is much more appealing to potential buyers as they won't have to sort this themselves.
Service
While a service is not a legal obligation there are certain aspects of your car that aren't covered during an MOT test. So we always recommend you have a yearly service by car servicing centre in Milton Keynes. Having your car serviced will not only give you a piece of mind but also allows you to sell the car knowing its completely safe to drive for the new driver.
The vehicle has extra checks completed including topping up coolant and antifreeze, gearbox fluid, oil and on sealed battery units. All of these items should be checked regularly to ensure your vehicle can run as smoothly as possible.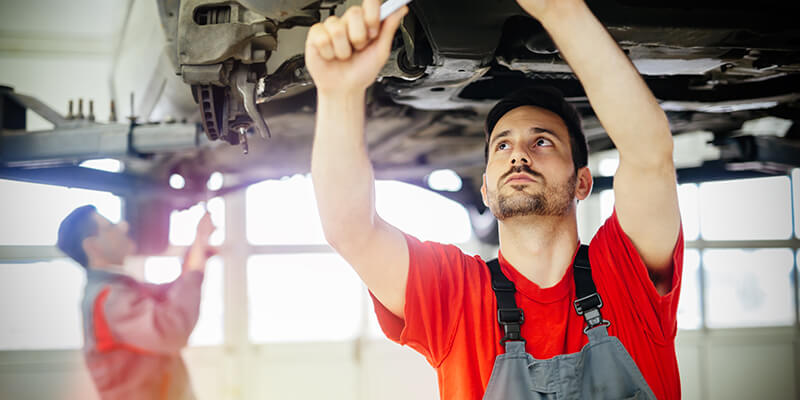 Repairs
By having your vehicle repaired, you can take away the hassle of a potential buyer trying to haggle the price with you. Depending on how severe the damage or scratches are you might want to think about having them repaired. In some instances, it's not always needed, and you might even get away with not having to repair them. However, sometimes they are slightly too obvious to leave.
Try to repair or replace anything damaged yourself; you might even be able to source pattern parts for your vehicle which are much cheaper than purchasing car branded parts. Most parts of the vehicle can be easily swapped over yourself, however, some do require extra help. If you are unsure, you might want to speak to your nearest garage for a little help.
Summary
It's important that when it comes to selling your vehicle, you give it a little tender loving care before advertising it. You should ensure the interior and exterior are cleaned meticulously, by doing it yourself you can ensure all parts of the car have been cleaned. Always take your car for an MOT test, it's essential that you have this test completed on your vehicle, it can help you to keep the price of your car and will also make potential buyers more likely to come for a viewing. There are many aspects of your car that are not covered during an MOT test, so we here at Unit18 we recommend you have your vehicle serviced before selling. Keeping your mind at ease and potential buyers more willing to purchase your vehicle.