Are you thinking about taking your motor to track day? Here at Unit18, we love a track day; it's thrilling and fun all at the same time. There are a few things you should do to prepare your vehicle before taking it to a race track days, and we're going to tell you how!
What is a track days?
Track days are a great way of you getting out on a track and seeing just how fast you can race your cars. Track days are normally organised events in which non-racers can drive around a track or racing circuit. Track days are not always about racing you can have two types; one is more competitive than the other. You can enter a race, or you can go to a track day just for the fun of it.
Why are track days so beneficial?:
Gain experience of driving at high speed
Understand race tactics
See how others modify their vehicles
Understand different driving techniques
How can I prepare for a track day?
Clothing
Most race courses require you to have a few things with you before you can take part in any race. Firstly and most importantly you will need a helmet that meets the specific requirements made by the governing body. Merlin Motorsport has a range of helmets available. We always recommend before purchasing a helmet check the regulations and ensure yours meets them.
You will also want to look at getting protective clothing for the race; most UK racing tracks require you to have both arms and legs covered while in the car even in the summer. You may be wondering why but if your car was to catch fire you want to keep your body as safe as you possibly can. You will also need to look at suitable racing shoes or trainers; you don't want to be wearing anything that could potentially slide of the pedals while you are driving.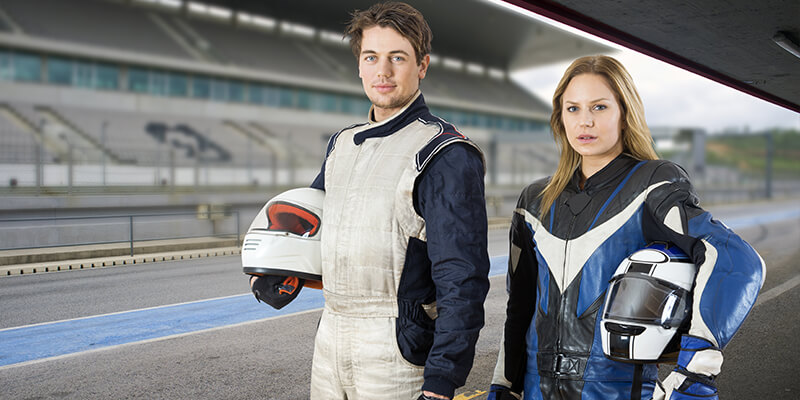 How do I prepare my car?
Here at Unit18 Automotive we always recommend having a second vehicle for track days as the last thing you want is for anything to happen to the vehicle you use day in day out. However, if you are using your vehicle not to worry, first of all on any vehicle, you are going to want to check if you have the right insurance. There would be nothing worse than to need to claim on your insurance because of something that happened on a track day to find out you were not covered.
Should I have my car serviced beforehand?
Many motorheads tend to know most home servicing tricks to check out for. However, we always recommend taking the car for an car service in Milton Keynes. You don't want anything happening to your vehicle while driving it around a track so a servicing will pick any potential faults up, it will also ensure all your fluids have been filled up and are at the right levels.
You should always have your car cleared before taking it for a track day, remember you will be driving at significant speeds so any loose objects could be a potential hazard. If you want to film your track day from the inside of your vehicle you have to ensure this is securely mounted, this will most likely be checked by one of the officials before your allowed onto the track.
What modifications can I make?
There are a variety of modifications you can make both on the body of the vehicle and the engine. Here at Unit18 Automotive, we have two ECU Remapping Milton Keynes software that would work great on vehicles. OEM+ remapping Milton Keynes which works best on Volkswagen group vehicles, it is offered in stages with each being more beneficial and adding more performance to your vehicle. Shark Performance remapping Milton Keynes can be carried out on a range of vehicles including Audi, VW, Seat, Volvo and Skoda. Shark performance works in a slightly different way in that it allows you to reach your desired speed quickly while giving you better fuel economy.
Regarding interior to get better speed, you can think about taking interiors out of the vehicle. We understand that this might not be for everyone however it can help. Getting rid of weight inside the car helps with a number of things, it puts less pressure on the car to perform. The suspension can take it slightly easier and give your consumables a more relaxed time while you drive around the track.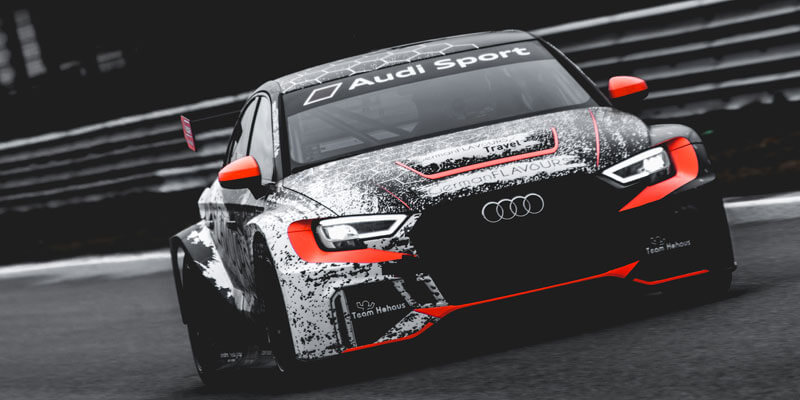 Know the flag signals before you go!
Flag signals are normally discussed in detail when you get to your track event, but there is no harm in knowing them before you go. The last thing you want to do is forget what they mean and then find out there's a hazard ahead.
Yellow – There is a potential danger ahead which means you need to slow down to half the speed and no overtaking. Once you have passed the incident, you may see a green flag which means it is all clear and you can drive at any speed.
Red – There is danger ahead, you can only go at half speed around the whole track and must return to pitlanes immediately.
Black – this is normally for individual drivers, this flag tells you to return to the pits and report to the organisers of the event. You may need to be spoken to regarding your vehicle or your driving.
Yellow and red stripes – There is a slippy surface ahead, this is a warning for you to be more cautious.
Blue – This means that there is a faster car behind you wishing to overtake, but it is unsafe to do so. If you see this flag, it means move over on the straight and allow them to overtake.
Chequered – this means that your track sessions have finished. You will want to drive at a slow speed, so your car has time to cool down before getting into the pits