When purchasing a car, many different aspects need to be taken into consideration. As a car buyer, you want to ensure that you not only get yourself a great deal, but you invest in a car that will last for a considerable amount of time without any significant issues.
Essential Car Buyer Guide
Whether you are a first-time driver taking driving lessons or have recently passed your practical test or you are an experienced driver looking for an upgrade, ensuring that you purchase the perfect car is essential. You want to refrain from getting yourself into a situation where you spend a fortune on a vehicle that isn't necessarily what you had hoped for. We've devised a list of our top tips to ensure that buying a car is a smooth process.
Look Into Secondhand
Nowadays many people buy a car from brand new, use it for a couple of years and then upgrade, which puts car buyers at an enormous advantage because used cars are considerably cheaper to buy. Lots of people see themselves with a relatively new car, in perfect condition, but for half the price they would have had to spend if they had brought the vehicle from new. Not only will you save yourself a huge chunk of money initially, but also when you eventually come to a time where you want to sell up. The driver who would have purchased your car from new would have seen a huge reduction in value from the moment they took the car home. Whereas when it comes to the second owner, hardly any depreciation to the price will happen, meaning that you could sell the car for round about the same price you originally bought it for.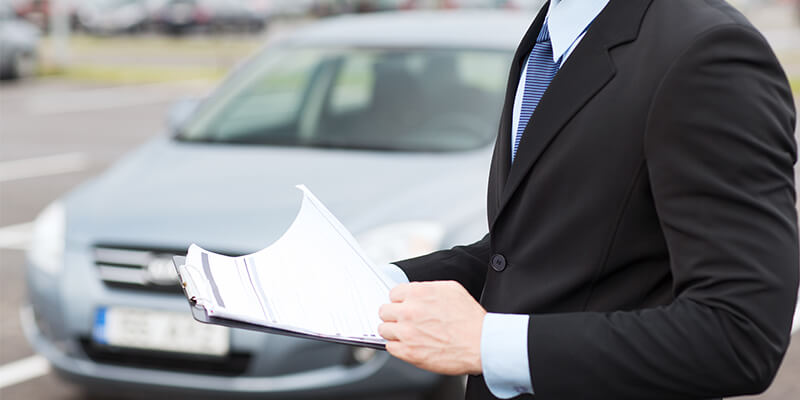 Decide On A Budget
When purchasing a car, you want to decide on a budget and stick to it. A car dealers primary job is to make money for their company, so they will use every trick to try and persuade you to up your budget and spend more. Try to refrain from disclosing your entire budget when conversing and negotiating with a car dealer, if they do ask, tell them a budget that is a little lower than your full allowance. This means that you can make sure that you do not spend over budget and if a car dealer really wants you to buy from them, it is more than likely that you could haggle the price and get it at a lower price within your budget.
As well as a budget, it is also essential to take into consideration the way in which you plan to pay for your car, whether you wish to pay the full price upfront or pay over a set number of months. There are no recommendations on which choice is better; it is simply which is a more cost-effective option for you.
Do Your Research
It is very common that people do not end up purchasing the exact car that they initially thought they wanted, so it is crucial to spend some time researching alternatives. Take into consideration the make and model that you would like to take a look at; it is likely that along the way you will find many more cars that are very similar to the one you are looking at. In particular first time drivers, there is a whole host of popular first cars that even though they are different makes on the outside, on the inside, they are practically the same car. Models such as the Nissan Micra, Toyota Aygo, Kia Picanto and Vauxhall Corsa are all remarkably similar, so it is definitely recommended to research into more than one car. Parkers have a useful resource where you can compare the advantages and disadvantages of up to 3 different cars.
Once you have decided on a make and model that suits all of your requirements, shop around several different dealerships. Research where is selling the vehicle, as well as aspects such as asking price, mileage and age.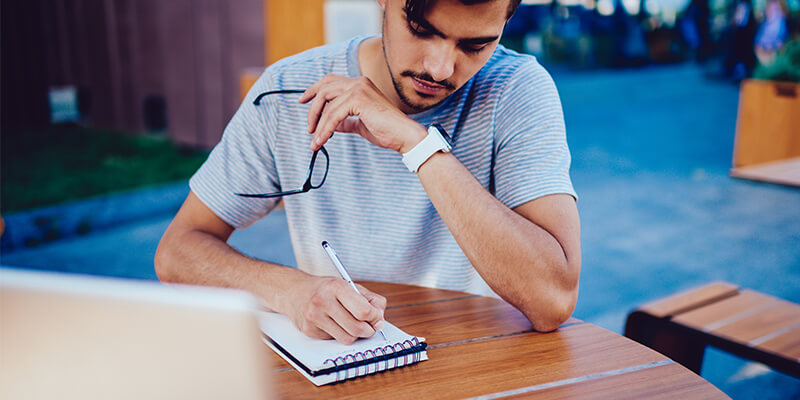 Consider The Time Of Year
As strange as it may seem, the time of year in which you purchase your car may have an impact on the price. If buying from a car dealership, all dealers will have specific targets that they must meet before their deadline. Deadlines are spread out evenly throughout the year, usually quarterly around March, June, September and December time. They need to meet their target by the end of these months, so are more likely to negotiate a lower price for a car to ensure that they sell enough vehicles to meet their deadline.
Always Test Drive
A car may be your perfect vehicle on the outside, but if you do not feel comfortable driving and manoeuvring, then it is likely that it is not the car for you. Whilst test driving a vehicle, take into consideration the following questions:
Can you reach the steering wheel, gear stick and handbrake comfortably?
Do you have full vision of your surroundings?
Is it easy for you to get in and out of the car?
Does the steering and gear changes feel smooth?
Can you sense any issues with the car? Any strange noises? Is braking difficult?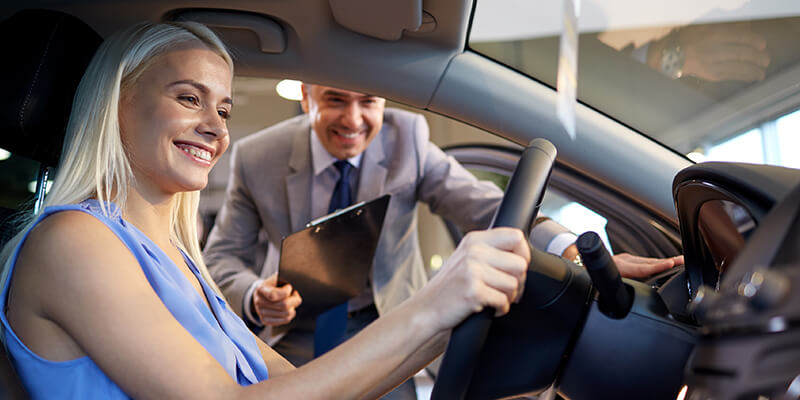 Obtain A Detailed Insurance Quote
Different insurance quotes will offer different upsides, try comparing one or two using sites such as GoCompare and Confused.com to find the best deals. When searching and eventually deciding on an insurance quote, it is vital to ensure that you have documentation on all aspects of your quote. You want to know precisely what the insurance includes and what you are covered for in the case of emergencies, as well as things such as how many miles you are covered for.
Summary
Purchasing a car is an exciting moment, and the process should be relatively stress-free if preparation and research are carried out in advance. Try to make a detailed plan of exactly what you are looking for and the price you are prepared to pay.