The difference in visiting your local independent VW garage compared to manufacturing service centres is drastically different. From the level of customer service you receive to the value of money you get for the service, the experience is completely different when booking in with your local Volkswagen service centre in Milton Keynes. If you're wondering about what benefits you can take advantage of, then find out more below!
The Benefits Of Using An Independent VW Garage
When it comes to a VW service in Milton Keynes, you can either choose to visit your nearest VW commercial centre, or head on over to an independent and locally owned garage. While in the past, the main difference between the two is that one focuses solely on the vehicle; nowadays, there are many local garages who focus on a specific brand. This means that while they may not have direct links with the company, they have the same level of expertise as a commercial VW garage. Their expertise will then be combined with a high level of knowledge and mechanical skills to provide cost-effective services and exceptional customer service.
To help you decide what type of garage you wish to visit, we have comprised a list of the top benefits to using an independent garage: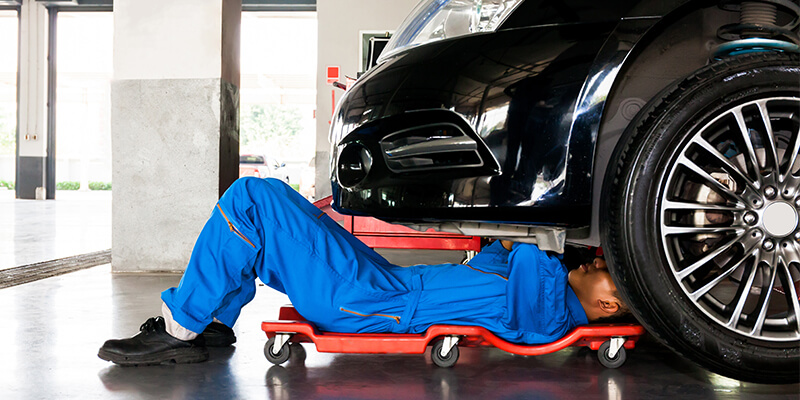 For many, time is valued just as much as the price of the service, and some are even willing to pay a little extra for their car service or MOT if it is convenient to their daily activities and work life. An example of this in action is the use of next day delivery, whereby people are willing to pay a little extra to get their products to arrive quicker at their convenience.
Much like next day delivery, one of the most common reasons as to why someone may visit a local garage is simply because of convenience. When booking in an MOT or service, it is not always likely that you are able to book in at the weekend or in the evenings. However, by using a local garage, you are able to continue with your regular day to day activities without having to worry about your vehicle. Many clients tend to wait in our waiting room during their MOT, so being able to get a slot just after work to pop by on their way home is extremely beneficial.
Unlike an independent garage, VW centres tend to be located in big cities that can be hard to get to, and for some, could be an hour or more drive from their home. This makes it extremely inconvenient for those that have a busy life and no time to waste taking their vehicle to the garage. Not only this, but if a small repair is required, a local garage could equate to just a few hours repair, whereas a VW centre could result in a whole day trip.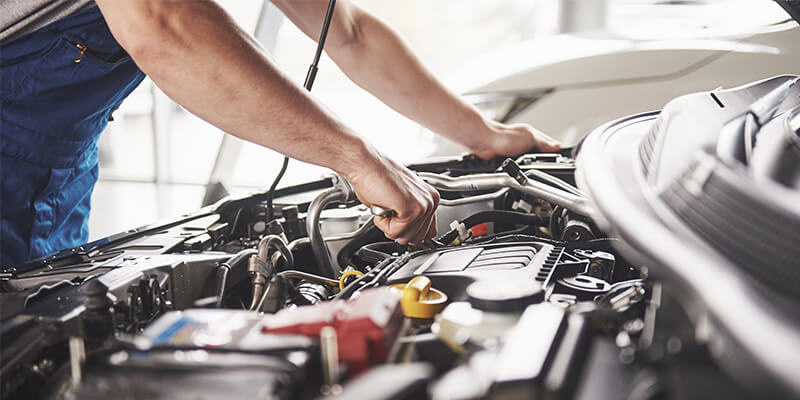 Everyone is constantly looking for a service that provides them with exceptional customer care. Sadly, this is not always the case when shopping around for parts or booking in your MOT or service with a big corporation. Larger businesses tend to assume that their service is enough to keep their customers coming back for more, but this could not be further from the truth.
Unlike these businesses, smaller, independent garages tend to put their efforts into customer care, as that's what keeps clients feeling confident with their service and the support that they receive. If you have an issue with your vehicle, the last thing you want is to have to spend hours trying to get in contact with someone that can't actually answer your query. When contacting an independent garage, not only will you be greeted with a smiling face and kindness, but you are also able to speak directly with the mechanic.
Due to a local garage relying on good customer service and referrals, it means that you will always be provided with a high level of service in terms of customer care and looking after your vehicle. A local garage is less likely to give you a negative experience as their goal is to keep you coming back through their reliability and your trust in their services.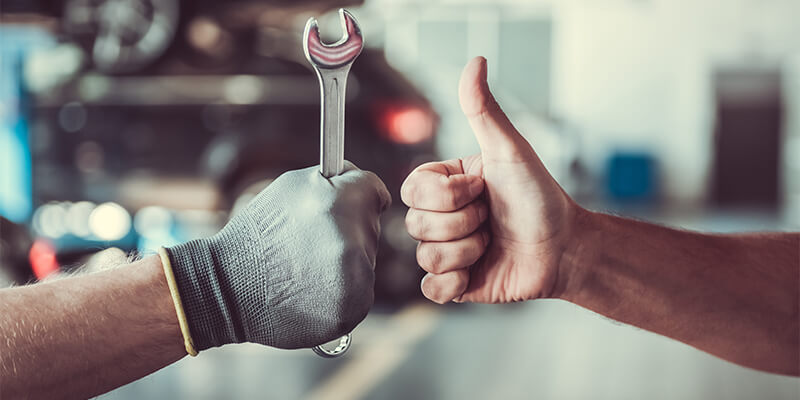 Along with their customer care and high-quality services, a local garage is more likely to be referred to you by a friend or family member. Through this reputation, you are guaranteed that the garage is going to provide you with the same level of expertise and service as the customer that referred you to their business. Again, this is extremely important to local garages and is one of the many reasons why they will always provide you with the best experience possible. The Unit 18 team has an exceptional reputation for treating clients with care, developing relations and providing services second to none. If you are interested in any of our services, such as our VW MOT in Milton Keynes, then please feel free to get in contact with our team.
Probably the most important aspect of booking in for services is the price. In some cases, no matter how good the service is, if the price either doesn't match the service, or is too high compared to others, the customer is less likely to return. This is where larger corporations are more likely to stitch up their clients, as they will claim that they can provide a service that no other garage can. This is far from the truth, as garages tend to specialise in a car make, meaning that they can provide the same level of expertise and experience.
Not only this, but car dealerships tend to increase the prices of their parts without providing you with a cheaper alternative. Whereas, if you have damaged the headlight, for example, then a local garage is able to get you the same quality service and VW part while also giving you the option to have the same part fitted but made with slightly cheaper material. This does not, however, mean that the product that is fitted on your vehicle is any less significant in quality.
Additionally to this, a dealership is more likely to increase the cost of labour to accommodate their large overheads. On the other hand, smaller business have less that they require to pay for, which allows them to reduce the cost of their service significantly. In fact, according to CLM, the average labour costs of a small independent garage is around £40, whereas, a franchise can be anything between £75 to £100 depending on the service, and that's before adding in cost for parts.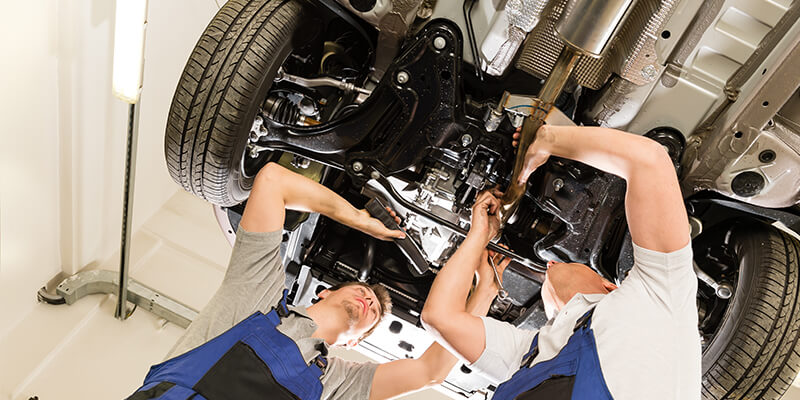 A common misconception is that independent garages are a jack of all trades, working with various different vehicles and brands rather than focusing on one specific make. However, this is certainly not true, and most local garages will specialise in a make or model of a vehicle. For example, Unit 18 specialises in Volkswagens of all models, so regardless of the issue you are having or a part that you require fixing, our specialist team are at hand to help you resolve any issues. Please feel free to contact the team for more information and to book in repairs, MOT's or services.
Although it may not be beneficial to the client, using an independent and local garage can be extremely helpful when it comes to supporting the local economy. The biggest benefit that this has on your community is that the garage is able to personalise services based not only on the community needs, but also on individual customers. The mechanics at your local garage are more likely to tailor your services to your vehicle and your needs, such as booking in at specific times. Other benefits of supporting local businesses include:
Get to know the people behind the service
Money often stays within the community
Promotes local jobs
Supports entrepreneurs
When calling up any large business, you often have to go through multiple people and potentially an online robot before you can speak to someone that can actually help. Rather than having to go through this frustrating process, you can contact an independent garage and speak directly with those that can lend you a helping hand. This is particularly useful when you are unsure about the issue with your vehicle and need to speak with a professional. Instead of speaking to someone with little to no knowledge of vehicle mechanics, you can speak with a professional that can inform you about any issues or problems that may have occurred with your vehicle.
Not only this, but if you make an enquiry with an independent garage, you are more likely to get a response within just a few hours or in the worst-case scenario, a few days. Whereas, larger businesses tend to have a lot of people that they need to cater to, meaning a lot of enquiries and questions to answer; this could cause your enquiry to be pushed to the back of the queue causing a long waiting time.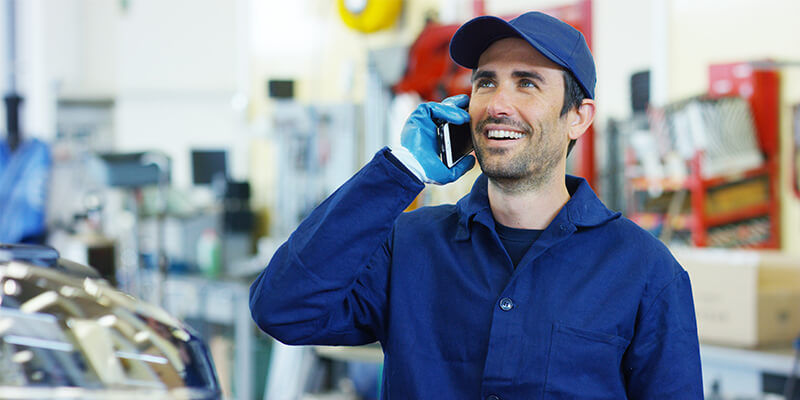 Book In With A Professional Independent VW Garage
When finding somewhere to book in for your MOT, service or for any external or internal work can be tricky. There is a lot that you will need to look out for, including reputation, customer care, pricing and reliability. These factors are even more important when you are looking for someone to fix or maintain a specific car brand, meaning that you will need to look for a garage that specialises in your vehicle. If you have a Volkswagen and would like to book it in with a reputable, trustworthy and specialist independent garage, then please do not hesitate to contact the Unit 18 team.