As a nation of car lovers, the thought of tackling the tracks of your favourite racecar drivers is an incredibly exciting prospect. There is nothing quite like the rush of adrenaline when you reach the start line, patiently waiting for the 'go-ahead' to get your foot on the acceleration. However, if it is your first track day, then it is imperative that you prepare both yourself and your car for the busy day ahead. While track days are all about racing your competitors, safety is key. With this in mind, we have devised a comprehensive guide to car track day essentials, guaranteed to help you to cross the finish line in nothing less than first place!
A Guide To Car Track Day Essentials
Track days give you the ideal opportunity to get out of the track and test the speed of your most prized possessions. These globally-recognised events are explicitly organised for non-racers to take on a professional racing circuit. It is entirely your choice as to whether you opt for a competitive race or lap solely for fun – both are just as exciting! You also get the chance to network with fellow car enthusiasts, build friendships and pass on handy advice on how to make the most out of your vehicle's capabilities. As attending a track day means that you will be pushing your car more than you would have ever done before on an unfamiliar track, then it is crucial to ensure that you are fully prepared for the adrenaline-filled day ahead.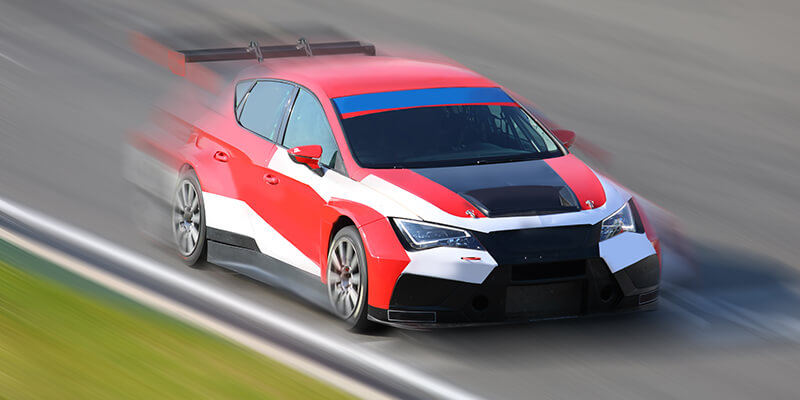 How To Choose A Track Day
First and foremost, you'll need to spend time determining the type of track day that you would enjoy the most. Booking a track day will take a little extra time and research to ensure that you find the best option to fit with your interests. Below are the key factors that you must consider before making your decision:
Open Pitlane vs Session Track Days
There are two main types of track days to choose from – an open pitlane session or a session track day. A pitlane session takes a relaxed approach, meaning that the racetracks are open to all cars for the entire day. You are free to enter and exit the circuit as you wish; the only time that it will be closed is over lunchtime. Some events have a limit to the number of vehicles that can be on track at once, so you may have to wait until the circuit is complete before entering.
A session track day, on the other hand, is more structured and you will be allowed on the track in time slots. Attendees will be separated into groups and will be allocated 20 minutes every hour or so (depending on the number of groups) to tackle the circuit. As you will be categorised into groups, it is more than likely that you will be alongside similar drivers to you, meaning that there will be less competitiveness.
A Circuit With A "Run-Off" Area
As it will be your first track day, it is highly recommended that you opt for a circuit that is equipped with a "run-off" area. In other words, the "run-off" area is a small safety zone which surrounds any corners of the track. The areas are commonly designed with either asphalt or gravel, which will help to slow down your car should you spin out. This reassures your safety and avoids any significant damage to your vehicle.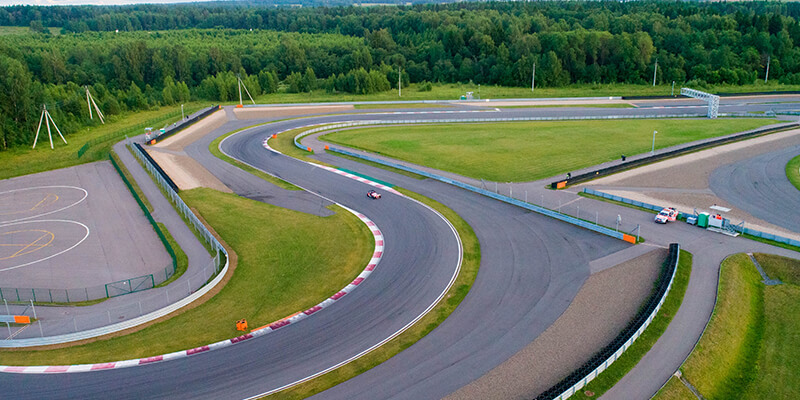 Booking A Track Day
Once you have decided on the best-suited track type to your requirements, its time to start researching and get booking. There are a whole host of useful track day websites, which allow you to search for upcoming events in your local area. Some popular sites we recommend include:
If you're in need of inspiration on where to begin your search, we suggest taking a look at Motor-Vision for a guide to the UK's top five track day circuits.
How To Prepare For A Track Day
So, your first track day has been booked and paid for, which means its time to begin preparing both yourself and your vehicle. While you may think that your car is ready to take on the circuits, there are several maintenance tasks that you must complete ahead of the track day date.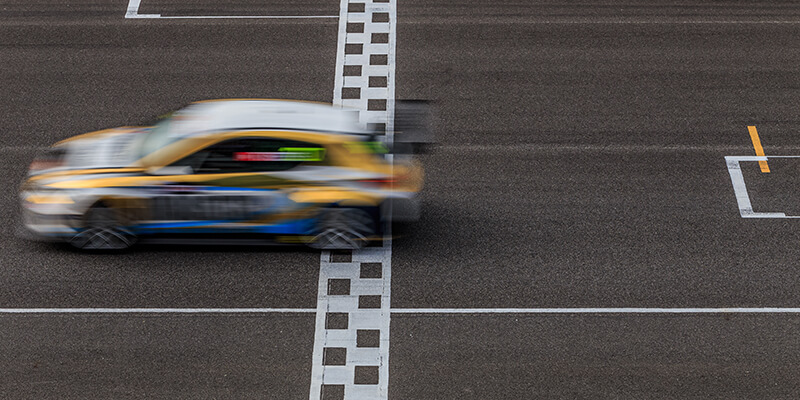 Book In For A Service
If you're yet to book in for your annual service, then we strongly recommend getting this scheduled a month or so before your track day. While servicing is not a legal requirement, it does allow you to determine the overall health of your vehicle. In opting for booking a service, you will have the opportunity to pick up any growing issues and resolve them before they have a chance to worsen. Several components of your vehicle, from the engine to the brakes, will all come under increased strain on your track day, so you must be reassured that they are capable of withstanding the added pressure.
If you require car servicing in Milton Keynes in preparation for a track day, then do not hesitate to contact Unit18. Our factory-trained ATA master technicians have years of experience servicing and repairing all makes and models of vehicles, so can ensure that your car is ready to take on the tracks.
Make Any Modifications
Modifications continue to rise in popularity in the world of racecars, so why not add a unique twist to your vehicle ahead of your track day?
Here at Unit18, as self-confessed petrolheads, we specialise in two different types of ECU remapping in Milton Keynes, which is ideal for adding an extra power boost to your vehicle. ECU remapping is the process of altering your car engine's computer and is proven to provide better engine responses, along with providing more precise control over fuel mixtures and ignition points. The two types of ECU remapping available are:
OEM+ ECU Software – Used to enhance the performance of Volkswagen Group vehicles, OEM+ ECU Software provides not only increased performance but also better torque and smooth calibrations.
P-Torque Software – Available for all car models and makes, P-Torque Software will help towards boosting horsepower, reducing turbo lag and achieving quicker acceleration times.
For more ideas on how you can upgrade your vehicle, take a look at our previous article.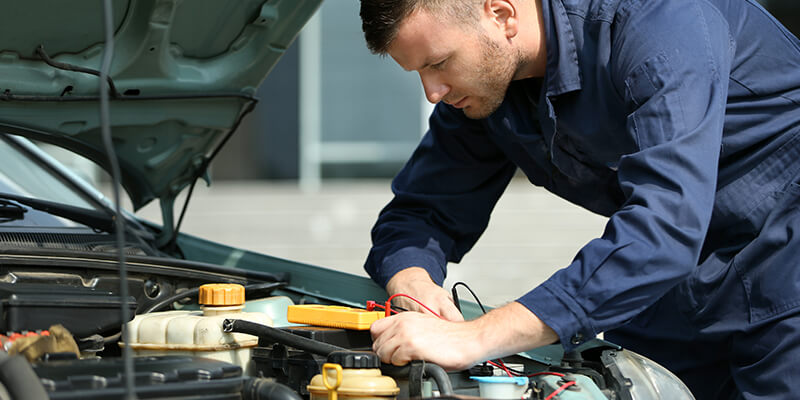 Upgrade Tyres
The tyres will be the main point of contact between your vehicle and the race circuit, which means that they must be in full working order before setting off. Start by visually inspecting the condition of your tyres, keeping a careful eye out for any cracks or tears in the rubber. Don't forget to check the tread depth to ensure that your vehicle is not only safe but also meeting legal requirements. You can find a full guide on how to do this on the RAC website.
If you notice that your tyres are looking a little worse for wear, then you would most definitely benefit from an upgrade. To ensure that you can make the most out of your track day, we suggest investing in tyres that have been designed to withstand the extra strain without overheating. Trackdays.ie has put together an excellent guide to the 11 best track day tyres, which will prove insightful if you hope to invest in a new set.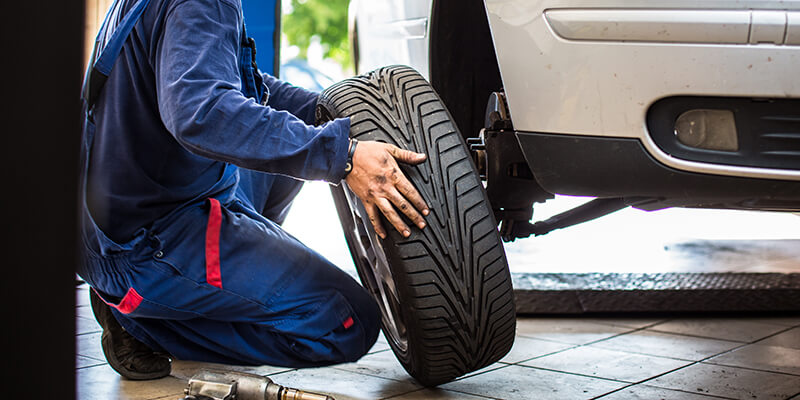 Invest In Insurance
Although no one wants to consider the idea that they may damage their car during a track day, it is always worth arranging track day insurance – better to be safe than sorry! Without insurance, you risk facing expensive repair fees should you run into an issue, even if another driver caused the incident. Most track day insurance policies cover both material damage and fire damage, which are set to a fixed sum or the market value of your vehicle.
Insure My Track Day specialises in devising affordable insurance agreements for those who wish to attend a track day. They provide cover for all circuits across the UK and Europe, ensuring that you can enjoy your experience without worrying about potential damage. Alternatively, if you would like more information on track day insurance before going ahead with the investment, head over the Driver61.
Check The Engine
Without a doubt, your engine will be under increasingly more stress on a track day than normal day-to-day driving. Due to this, it is vital to complete a few simple engine checks before leaving. Start by checking the engine oil level, ensuring that it is filled to the maximum mark. While it may seem a little unfamiliar to fill oil to the top, remember that your car will be picking up speed in short bursts, so you'll need to have plenty of oil to keep the components lubricated. Its also recommended to bring along extra engine oil on the day just in case you need to top up.
In addition to topping up oil, on the track day, always opt for starting your engine around ten minutes before you're set to get on the circuit. This will help to increase your engine temperature, boosting your overall performance.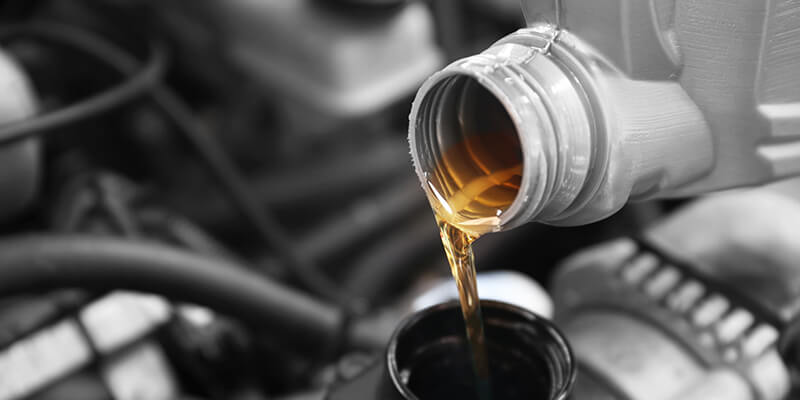 Understanding Track Day Signals
Flag signals are typically discussed in detail when you get to your track event, but there is no harm in knowing them before you go. As each circuit can be incredibly busy, flags are used to keep all drivers, team members and observers safe throughout the day. Making yourself aware of the different signals will mean that you are prepared for any instruction on the day.
Yellow – There is a potential danger ahead which means you need to slow down to half the speed and no overtaking. Once you have passed the incident, you may see a green flag which means it is all clear and you can drive at any speed.
Red – There is danger ahead, you can only go at half speed around the whole track and must return to pitlanes immediately.
Black – This is normally for individual drivers and tells you to return to the pits and report to the organisers of the event. You may need to be spoken to regarding your vehicle or your driving.
Yellow & Red Stripes – There is a slippy surface ahead, this is a warning for you to be more cautious.
Blue – This means that there is a faster car behind you wishing to overtake, but it is unsafe to do so. If you see this flag, it means move over on the straight and allow them to overtake.
Chequered – This means that your track sessions have finished. You will want to drive at a slow speed, so your car has time to cool down before getting into the pits.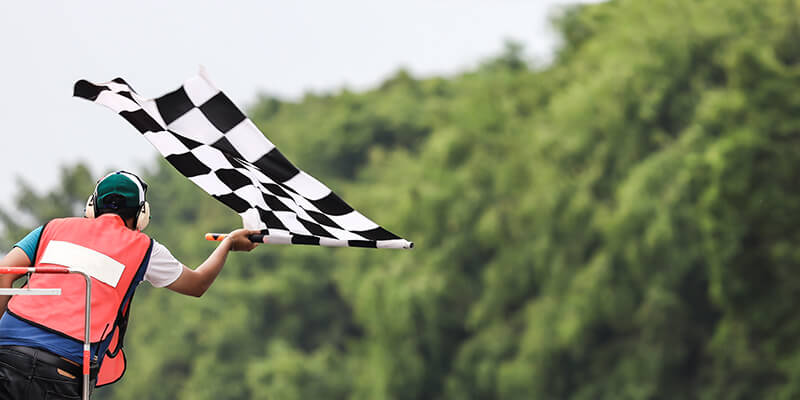 The Need For Speed
Track days come alongside a whole host of fun, excitement and adrenaline. You can finally tackle the circuits of some of your favourite racecar drivers and put your skills to the test. In ensuring that you have prepared both yourself and your vehicle for the busy day ahead, you can ensure that the experience runs smoothly!