Parting ways with an old vehicle can come alongside mixed emotions. Particularly if you are selling your first car, it does give a sense of sadness saying goodbye to the vehicle that introduced you to the roads and has seen you through your first few years of driving. On the other hand, there is also the complete excitement at the idea of a brand new, upgraded car sitting on your driveway ready for you to get behind the wheel.
One of the most tedious aspects of purchasing a new car is working out what to do with your old, used vehicle. There are many different options available to ensure that you not only sell your car to a trustworthy new owner but also receive the price it deserves. Selling your vehicle, unfortunately, is not going to happen overnight and will require a few preparation steps to guarantee a worthwhile sale. If it is your first time selling a vehicle, it is understandable that it can appear somewhat daunting. With this in mind, we have devised a full guide to answer the question "how do I sell my used car?"
How Do I Sell My Used Car? – A Step By Step Guide
The make, model and age of your vehicle will all contribute towards how quickly you are able to find a new owner who is willing to pay your full asking price. Vehicles that are a little more unique are likely to be noticed considerably quicker due to their attractive, one-of-a-kind features. Whereas those that are common such as a Vauxhall Astra or Ford Fiesta will be competing against a number of other sellers, meaning you may have to work a little harder. The presentation of the vehicle, overall condition and the service history of your car can all make a huge difference in how quickly it will be viewed. While it may seem time-consuming and a little costly to prepare your car for selling and advertise effectively, it will avoid you having to drop your asking price later on down the line.
Before You Begin Advertising:
Before you can begin advertising your car, it is imperative to ensure that it is not only visually appealing but also boasts functionality. Selling a vehicle that is unroadworthy or filled with problems the next owner will need to repair is a sure way to turn potential buyers away. Below are the key steps that must be considered before starting the advertising or selling process.
Cleaning or Valet
An unclean vehicle filled with clutter gives an immediate impression that you have neglected both the interior and exterior. Potential buyers will automatically form a negative opinion, and many will fail even to investigate further. It is your choice whether you opt for cleaning your car through DIY methods or take it to a professional cleaning service; both are equally as effective in improving appearance. Many vehicle owners, while it may seem dull, choose to clean their own vehicle before selling as it allows them to pay particular attention to detail. Professional cleaning services will aim to get the task completed as quickly as possible so may not be as thorough as you had hoped.
When cleaning from home, ensure that all upholstery is fresh with no signs of damage or dirt. Halfords Upholstery Cleaner is a self-foaming spray that is excellent for providing materials with an in-depth clean, removing any stubborn stains. For those with a leather interior, gently applying rubbing alcohol in circular motions will remove staining. Rubbing alcohol is also excellent for eliminating built-up grime from fixtures such as handles, the radio and gear shift.
The exterior of your vehicle, on the other hand, will take a little more time and elbow grease. The easiest ways to clean your car is to adopt the three-bucket system – two filled with warm soapy water and one with just water. One soapy water bucket will be for the body of the car, the second for the wheels and the water bucket for rinsing your equipment. Car Bibles has put together a handy guide to the best car wash soaps if you're stuck for ideas on where to start. Begin wiping the body of the vehicle down with a microfibre wash mitt, applying additional pressure to particularly dirty areas. Tyres, on the other hand, can be cleaned using a stiff bristle brush.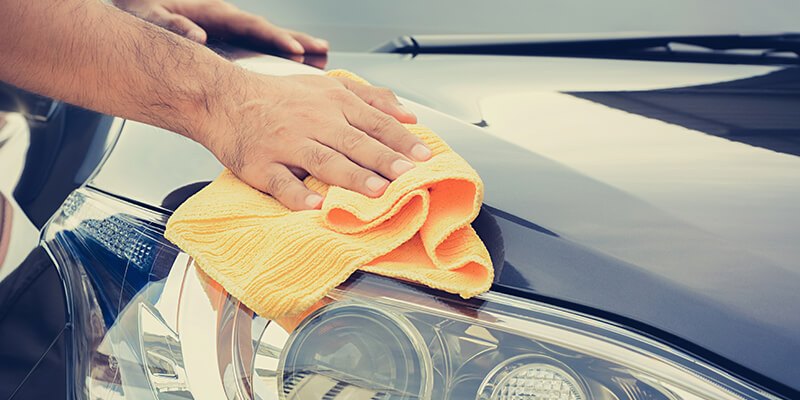 MOT
Once a vehicle reaches its third year, by law, it must undergo an annual MOT to ensure that it meets all road safety regulations. An MOT test covers the following aspects of your vehicle; brakes, fuel system, lights, mirrors, seatbelts, windscreen wipers and exhaust system.
While you do not necessarily have to book an MOT prior to selling your car, it will make your vehicle more attractive to potential buyers. Keep in mind that driving a car with an expired MOT is a criminal offence, so potential buyers will immediately be put off as this will have to be arranged before they can take the car home.
On average, an MOT is relatively cheap. The maximum price test centres can charge is £54.85; this is stated by law on the GOV.UK website. However, the majority of MOT testing centres drop the price and provide special offers to entice customers in; it is unlikely you will ever have to pay more than £50.
Service
As a service is not a legal requirement, many drivers assume that it is not an urgent task to complete. However, after years of experience as a car servicing centre in Milton Keynes, we cannot stress enough the importance of servicing your vehicle before selling. During your MOT, there are many different aspects of your vehicle that are left unchecked which are then picked up while servicing. Tasks such as topping up coolant and antifreeze, gearbox fluid, oil and sealed battery units are all completed during your annual service. Opting to book a service before selling your car will reassure potential buyers that they are in good hands and the vehicle is completely safe.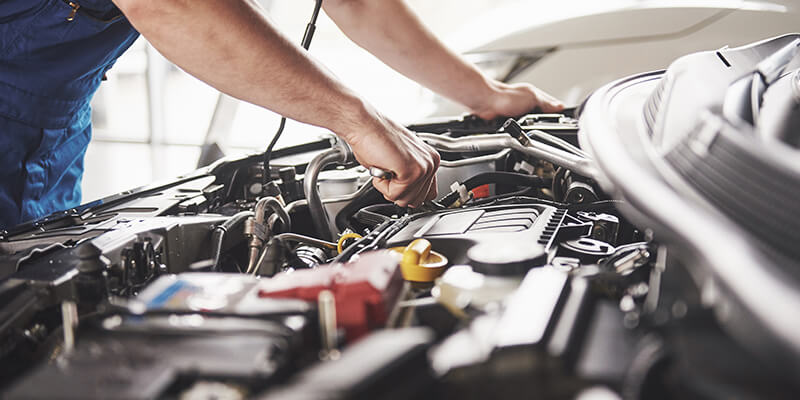 Repairs
If any issues are detected during your MOT or service, we strongly recommend getting them repaired as soon as possible. Ensuring that your vehicle is in full working order means that you can take away the hassle of potential buyers attempting to negotiate a lower price based on visible issues. Any problems with internal components of the vehicle are recommended to be fixed with the help of your local garage. With research, you may be able to source cheaper, non-branded parts to replace components. Smaller issues such as scratches can be solved at home through DIY methods. There are many different scratch-removing liquids which start to fade the damage when applied into the surface – the Autoglym Scratch Removal Complete Kit is particularly effective.
Take Photos
Once your vehicle has been thoroughly cleaned, checked and repaired, it's time to take photos to begin advertising your sale. Photos are vital in building a positive first impression of your vehicle and is the one resource that will persuade potential buyers to make the next step and contact you.
Always aim to take multiple photos covering all angles of your vehicle. Too little pictures will give the impression that you are attempting to hide, for example, significant damage. Take photos of both the interior and exterior of your car, paying particular attention to any unique features that will grab the attention of potential buyers. If possible, schedule your photos for a clear, dry day with a good level of sunlight to showcase your vehicle at its full potential. For more top tips on taking quality photographs of your used car, take a look at Thought Co.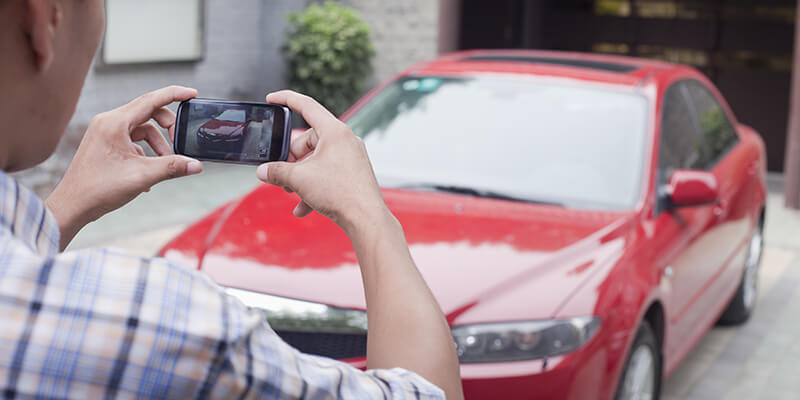 Different Ways To Sell:
Luckily, there are now various ways that you can successfully sell your vehicle depending on your requirements. Ultimately, you want to get the best price possible for your used car, so it is essential to understand each option before going ahead with advertising. To make the process just that little more straightforward, we have devised a brief introduction into different ways in which you can market and sell your vehicle.
Selling To A Dealership
When selling your vehicle to a dealership, there are two routes you can go down – part exchange or selling outright.
If you have purchased your new car from a dealership, they are likely to offer you a part exchange deal to lower the price. It means that you are trading in your old vehicle to cover a percentage of the cost of your new one. While you are unlikely to make as much money through a part exchange as opposed to selling privately, it will eliminate having to put any work into selling your vehicle.
Selling your car outright to a dealership is one of the simplest ways to get rid of your used vehicle. The dealership will set a price they are prepared to pay based on your car's trade value and its overall condition.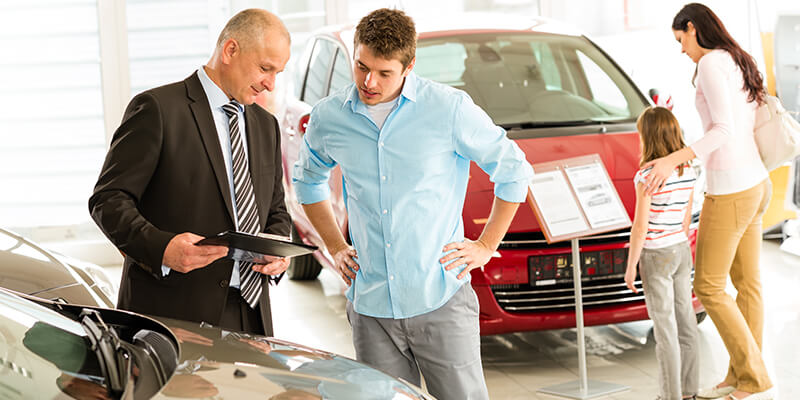 Selling Privately
While selling your vehicle privately will take considerably more preparation, time and work, you are likely to get a higher price for your used car. Every aspect of the selling process will be managed independently. There are many different channels in which you can begin selling your vehicle; both traditional and online. Traditional advertising methods include adverts in local newspapers or shop windows, whereas online would be through buying and selling websites or through social media. Some of the most popular sites include AutoTrader, Gumtree and PistonHeads.
Online Buying Sites
Online car buying sites are a quick and easy way to sell your vehicle using a no-hassle approach. All you will need to do is submit details such as the registration number, age and mileage of your car; then the buying site will provide you with an estimated valuation. If you are happy with the valuation, you are then free to go ahead with the sale. In some cases, sites will request a physical inspection of your vehicle to ensure that it matches your description. If any faults are detected during the examination, then your estimated valuation price is likely to drop.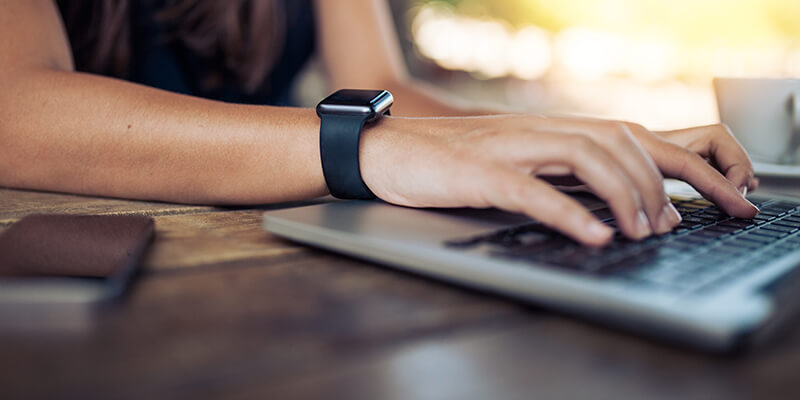 Selling At An Auction
For those hoping to sell their vehicle within a few days, an auction is ideal. Both live and online auctions are available depending on whether you are happy to travel a little further or would like to stay in the comfort of your home. When attending a live auction, you will need to pay an entry fee which is usually around £30 and then set a reserve price for your vehicle. If it more than likely that your car will sell on the day and if this is the case, the winning bidder will pay there and then. The chosen car auction company will ask for a commission of around 10% of your sale price.
Online auctions, on the other hand, may take a little longer. You will need to write up a full, accurate description of your vehicle and then submit to an online auction site such as eBay Motors. Once your auction is live, it will merely be a case of waiting around for the highest bidder.
Sell Your Car and Make A Profit!
Selling your used vehicle doesn't have to be a daunting task. Taking time to ensure that your car is in its best condition possible will significantly contribute towards how quickly you can attract potential buyers. Opting to book your vehicle in for a full MOT and service is a guaranteed way to increase the likelihood of receiving your asking price. If you're in need of Audi car servicing and maintenance to prepare your car for selling, then, please feel free to contact Unit18 Automotive!