Today's car manufacturers are designing new and impressive technology that instantly upgrades your car to give you the best experience possible. Self-driving cars have made built-in sat navs look like old fashioned technology. As new cars are becoming even more modern, technology is becoming an expected standard add on. For those of you with older cars, this can be devasting as fancy new designs are over shining your beloved car. Wanting to know how to upgrade your car without buying a new one? Read our helpful guide on tips and tricks to modernise your vehicle.
How to Upgrade Your Car
With years of experience in car servicing in Milton Keynes and our professionals working hard on Audi car servicing and maintenance, we know that cars are becoming more and more complex. Just because your car may not have the additional extras that most people look for nowadays, does not mean that you cannot experience the luxury of new technology. Upgrading your car is the easiest way to style your vehicle to match your perfect design. We have come up with some of the best ways to upgrade your car, so read on to find out more.
Tyre Upgrade
The size, make, and design of your tyres can have a big impact on the overall look of your vehicle. Whether you like thin, wide, small or large wheels, changing the tyres can transform your car. A popular trend currently circulating car enthusiasts are 'all-season tyres', these are tyres that not only help you during the winter months but now aim to give you safe journey during all four seasons. These tyres can cope during cold, wet and snowy weather and tackle dry roads better than tyres designed for the winter. It is important to ensure that your tyres work their maximum capacity as they harness the engine's power. Wheels are essential to ensuring that your brakes can work properly and determine how successfully the car can go round corners.
Although there has been a growing trend in the need for big wheels, big wheels does not necessarily mean that they are better. As the diameter of the wheel increases, so does the price, meaning the if you want big wheels you will have to be willing to pay the price. Although you may think that paying for a branded wheel is overpriced and pointless, they are more expensive because they tend to be made with better quality materials. Cheaper wheels are often poorly constructed, which results in faster wearing. If you choose cheaper wheels, you are likely to spend a lot of money on replacing tyres regularly, so opt for a good quality tyre. Premium tyres are expected to last more miles and give you a far better driving experience. They improve your stopping distance and the grip of the tyre, lower noise levels and help with your fuel economy.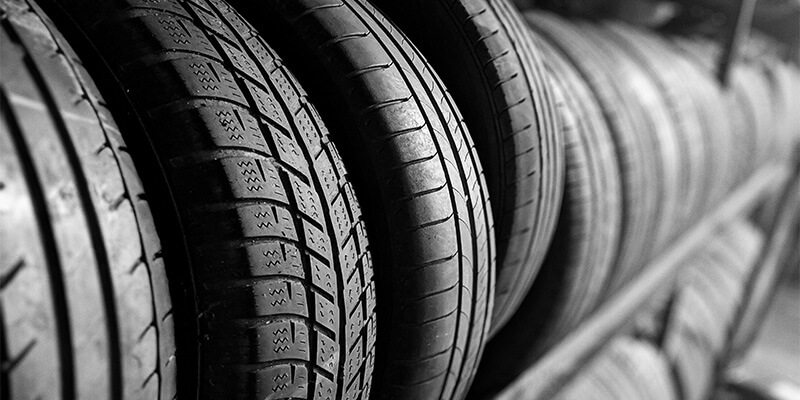 Revamp With Paint
Change the appearance of your car by getting it thoroughly painted either the same colour or a completely different one. Make it your own by adding your personal touch and design to make your car feel brand new. Although it could be tempting to paint your car in the garage, this type of work requires a high level of expertise and attention to detail. Before committing to painting your car, research professional designers that have good reviews and plenty of experience. Professionals can make sure that health and safety is carried out, environmental protection takes place, and the project is completed with skill and speed. Average prices for respraying a car can range from £1,000 for a basic respray to £10,000 for vintage and luxury cars. Although this may seem expensive, the finished product will look stunning when completed by a professional.
To ensure that your car is resprayed properly and that you do not end up paying excessive amounts of money before the car is even sprayed, make sure that all scratches and dips are repaired. The respray needs to be completed on a flat surface so you can either repair scratches by yourself or take it to you local repair services. Resprays can not fix scratch marks or dents in your car, it will only apply a small layer of paint over the scratch, making it the same colour as the car, rather than repairing it. To remove scratches and carry out small repairs on your car, fill in scratches with a paint that matches the make, model and colour of your car.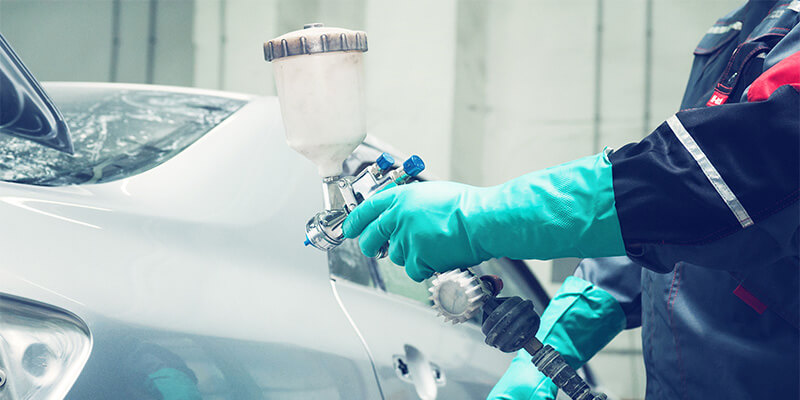 Heads-Up Display
With new technology amazing us every day, why not upgrade your navigation systems to a safer and more futuristic design. Heads-up displays (also known as HUD's) are a device that sits on top of the dashboard and projects a transparent image on the windshield to show the driver navigation instructions, the driver's speed, mileage and engine warnings. This device is typically ordered as a factory-installed add on in new models and is becoming a standard part of higher-end cars. It is also a popular feature added in the new cars developed by Audi, Mercedes-Benz, Hyundai and Land Rover.
Although this is a new device available in newer cars, it does not mean that you can not upgrade your car to include a HUD. Purchase a HUD and self install it by placing it on top of your dashboard. This will instantly make your car seem high end with advanced technology while also giving you a safer driving experience.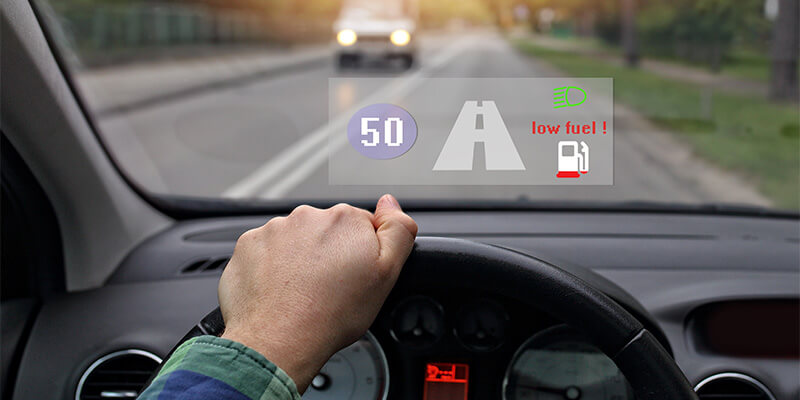 Heated Seats
Built-In heated car seats made their debut in the 1966 Cadillac DeVille and instantly became a luxury add on that everyone wants. The winter months can be uncomfortable as you jump into your car to find your seat is just as frozen as your windscreen. Although newer cars tend to have heated seats as an add on, the car you are attempting to upgrade may not have had this option, and even if it did, it was most likely expensive. Add a little luxury to your car by purchasing heated seats, there are a variety of different types that you can choose from. Depending on your budget, you can add extras to your seat, such as advanced cooling and massaging.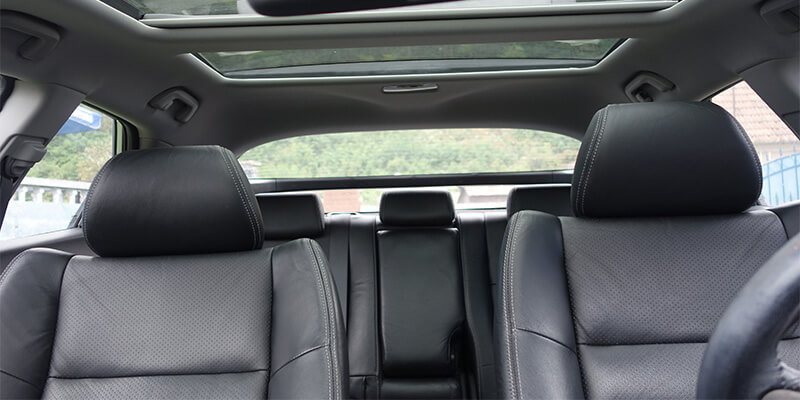 Parking Sensors
Whether you are a new driver or a confident one, sometimes you can't help scratching your car as you try to park of go around corners. Small objects that aren't visible can cause damage to your car without you realising. Parking sensors offer the perfect solution to this problem, using sound waves to detect surrounding objects and use increasing beeping or lights to warn the driver. These small sensors placed on the back of your car are not visible and can prevent you from being in, or causing an accident.
Parking sensors are typically installed as a factory add-on and are activated with you shift into reverse. Although it is best to get sensors fitted when first purchasing the car as it is wired into the car, you are still able to fit them yourself. Just like any technology, the more that you are willing to spend, the better equipment you will get. You can purchase sensors that don't require drilling or wiring into the car and can easily be installed at home. Before purchasing your sensors, make sure that you buy ones that are compatible with your car.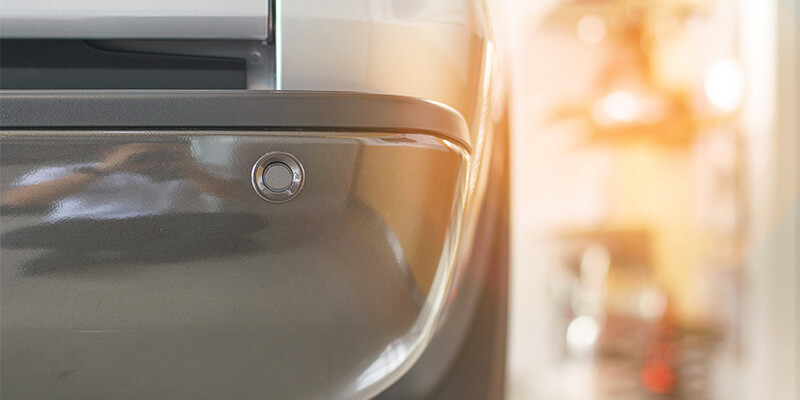 Bluetooth Stereo
With new British laws making driving while on the phone an illegal offence, hands-free devices have become increasingly popular. No one wants six points on their licence and a £400 fine, so why not install a Bluetooth stereo that lets you make phone calls and play your favourite music, without taking your hands off the steering wheel. The advantage of a Bluetooth stereo is that it also displays incoming alerts on the car's dashboard, this means that you can maximise your driving experience safely.
Most cars now come with a built-in hands-free Bluetooth stereo as a standard add on, but for those of you that do not have this luxury, it is easy to purchase and install and Bluetooth stereo. Replace your installed stereo with a Bluetooth-equipped one from any online electrical company or in an electrical store. If you are looking for a stereo as well as instalments, many independent shops sell stereos and provide installation for a fee.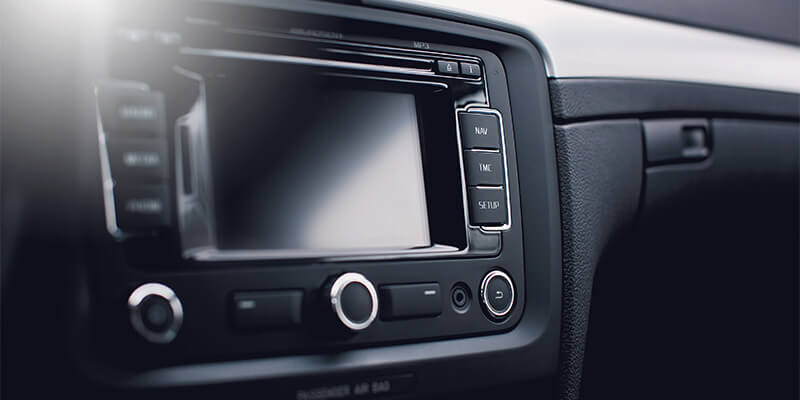 Air-Conditioning
Those with an air-conditioning unit already installed in their car may take it for granted. Some older and cheaper cars do not have air conditioning, making hot weather unpleasant and steamed windows a nuisance. In the winter, the car window screen and windows can fog up, making it unsafe to drive. Without air conditioning, it can take a long time to demist, and the car can fog up again during your journey. An air-conditioner can remove this fog by demisting the windscreen before setting off and during a journey. Depending on your budget, you can get a full air conditioning unit installed in your car; however, this will take time and a lot of money. A cheaper solution is to purchase a small portable air conditioner that sits above the dashboard and circulates cold air around the car. Portable air conditioners will not be as effective as an air conditioning unit; however, it will make driving safer in the winter and more comfortable during hot weather.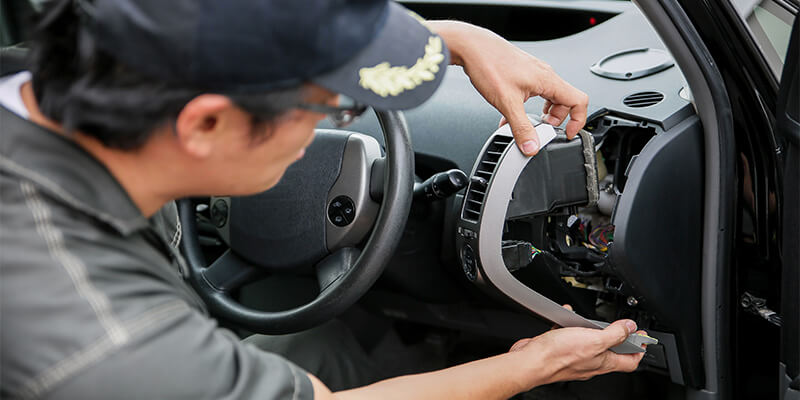 Go Max On Your Upgrade
After making sure that your car passes its MOT in our MOT test centre in Milton Keynes, its time to upgrade your car to maximise your driving experience. When thinking about installing new equipment in your car, ask help from a professional to ensure that your money is well spent and your car looks perfect. Adding small pieces of equipment such as the hud device or parking sensors will instantly enhance your driving experience at a low cost. If you don't have the ability to go all out when purchasing your car, then upgrade it with some DIY projects.