As a car owner, there is nothing worse than being faced with unexpected repair fees when you need your vehicle to be on your side the most. From overheating to flat tires, there are a whole host of issues that can, frustratingly, happen to your car without much notice. One of the most common causes of vehicle-related mishaps is damage to the underside. To help you to avoid running into any last-minute issues, we have put together a guide on the best way to protect the underside of a car.
A Guide On Best Way To Protect Underside Of A Car
For many Brits, our car is our most valuable possession, and we take great pride in ensuring that every component remains in pristine condition. While regularly taking your vehicles to the local car wash and ensuring that no mucky footprints reach the interior is effective at maintaining the aesthetics of your car, there are many aspects which are often overlooked. The underside, in particular, is one of the most valuable areas of a vehicle, yet rarely receives extra care to ensure it stays free from damage.
By definition, the underside, also known as the undercarriage or chassis, is the base framework of a vehicle, located underneath the main body. Featured in the underside assembly are essential components such as the brakes, suspension and wheels. Although the underside holds immense responsibility to support a vehicle, it is designed with the least protection, leaving it open to an array of damage.
As we reach the Winter months and weather conditions begin to plummet, it is now more important than ever to start implementing ways to protect the underside of your car. The colder temperatures and trickier driving conditions means that your undercarriage is exposed to increased stones, gravel and salt; all of which can contribute towards deterioration. To help you to avoid expensive repair fees or even worse, being stuck in the cold during a breakdown, we have devised top tips on how to ensure that the underside of your vehicle has been adequately protected.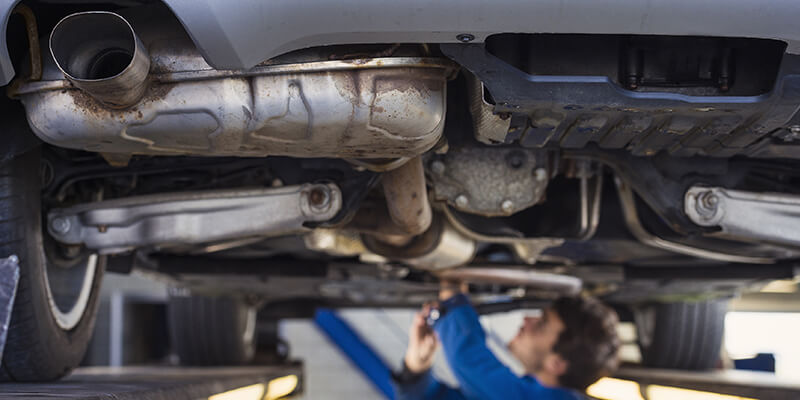 Prevent Rust
The most common cause of damage to the underside of a vehicle is rust, which if left untreated, can spread across the entire framework. Not only can rust cause irreparable damage, but it is also a common culprit for increasing the likelihood of a failed MOT. MOT testing centres will deem your car as unsafe meaning that you will not be permitted to drive away until you have paid for all affected components to be replaced – both costly and time-consuming.
Along with causing your vehicle to fail its MOT, allowing rust to spread will also cause damage to the structure of your car. Corrosion is known for eating away at any metal components, meaning that holes will form and the main body structure will become incredibly weak. The biggest problem when it comes to rust and corrosion is that there are often little signs that your vehicle is experiencing an issue. Unless you regularly inspect the underside, it is unlikely that you will be able to spot rusting or corrosion. With this in mind, it becomes imperative to schedule a quick check-up of the underneath of your vehicle every few weeks, particularly over the colder months. This way, you can ensure that you spot any rust before it has an opportunity to spread and cause havoc.
Although most new vehicles are designed with galvanisation (a protective coating to prevent rusting), it is still important to consider preventative measures. If you want to opt for DIY methods, then you could invest in a rust proofing spray, which is applied to any areas that you believe are at risk of corrosion. Pro Car Reviews has put together a super helpful guide to the best rust prevention products of the year, which is ideal if you are seeking expert suggestions.
If you are less confident in carrying out work on your vehicle but have noticed early signs of rust, then it is always worth getting the problem checked by professionals. Here at Unit18, our car servicing centre in Milton Keynes specialises in a wide range of different services for vehicles of all models. Our team are always more than happy to assess the condition of your car and make any recommendations to avoid expensive repairs or replacements.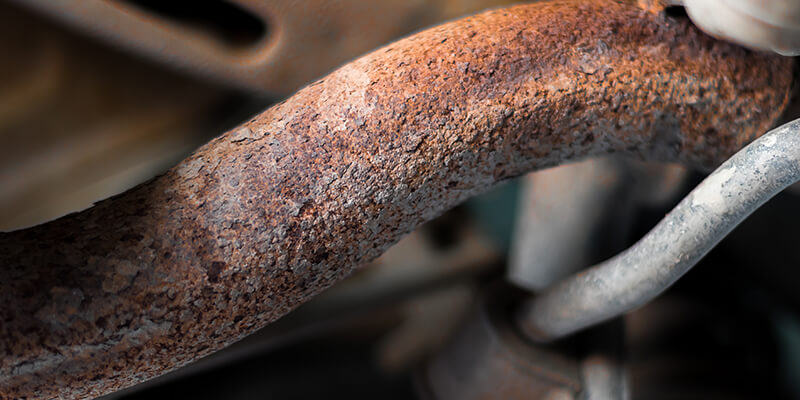 Regularly Clean Your Car
While it may seem like an obvious suggestion, you would be surprised how many months go past before you realise that your vehicle has been left unwashed. Opting to clean your car regularly comes alongside a plethora of benefits to both the appearance and overall health of components. However, we have a question for you. When cleaning your vehicle, can you honestly say that you remember to wipe down the areas underneath the body? If the answer is no, then you are likely to be opening the underside up to a world of potential damage.
Due to the lack of protection on the underside, it becomes incredibly easy for dust, dirt and debris to build up. There are a whole host of contaminants on the roads from oil and salt to insects, which means that it isn't long before the undercarriage is covered with a layer of muck. The accumulation of dirt can start to clog the drainage holes in the underside, causing an ongoing build-up of fluid.
For those who prefer to clean their car from the comfort of their home, then you will need to invest in a pressure washer to successfully wash down the underside. We suggest taking a look at Car Bibles' essential guide to underbody cleaning for more information on equipment and full step-by-step instructions.
If you want a quick and easy solution, then there is no harm in taking your car to the local car wash – you'll just need to make sure that they are equipped to clean underneath your vehicle. Find Car Washes is a handy website which allows you to search for your nearest car wash by postcode. It also lists the different services available in each so that you can pick which one best suits your requirements.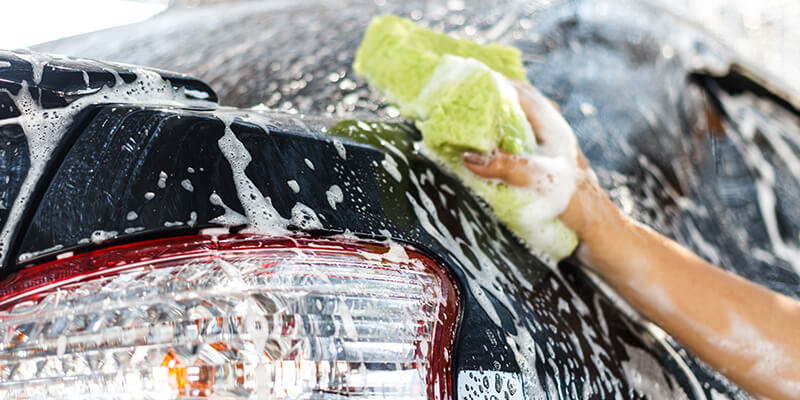 Store In A Garage
Many homeowners have fallen into the trap of swapping their garage for a room to store no end of old, unused clutter. From old furniture to bags of clothing that you keep meaning to take to a charity shop, your garage can quickly begin to accumulate mess. While it may seem more convenient to park your car outside of your house or on the driveway, if you have a garage, then we strongly recommend using it to your advantage. Not only is a garage ideal for enhancing the safety of your vehicle, but it can also protect components from damage. Storing your car inside when it's not in use will help you to avoid rust, contamination and damage caused by adverse weather conditions.
So, if you're yet to clear out your garage to make room for your car, we suggest that it takes the top spot on your to-do list!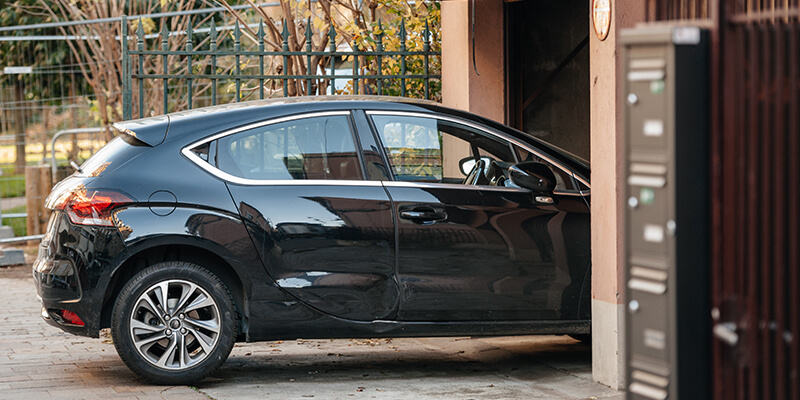 Apply Adhesive Lubricant
Similarly to when protecting your car through applying a rust proofing spray, you should also take time to add a high-performance adhesive lubricant. The best time to add an adhesive lubricant would be when the underside has been freshly washed to ensure that no dust, debris or contaminants become glued to the surface of car parts. In opting for applying a layer of product over the underneath of your vehicle, you can create a film which prevents wear and tear. It develops a form of protective barrier, which helps to keep your car in immaculate condition, reducing the likelihood of repairs.
Watch Out For Potholes & Speed Bumps
We have all been guilty of going over a speed bump or pothole perhaps a little too quickly. However, failing to slow down when approaching a change in road height not only causes a sudden panic as the driver but also has an immense impact on the underside of your vehicle. Hitting either a pothole or bump at high speed can damage the framework underneath your car, including the exhaust and suspension.
With this in mind, if you spot a speed bump or pothole ahead, then you must begin to slowly reduce your speed. If you ever hear a noise when going over a pothole or speed bump, then it is a good indication that you have not slowed down enough and you need to take extra care in the future.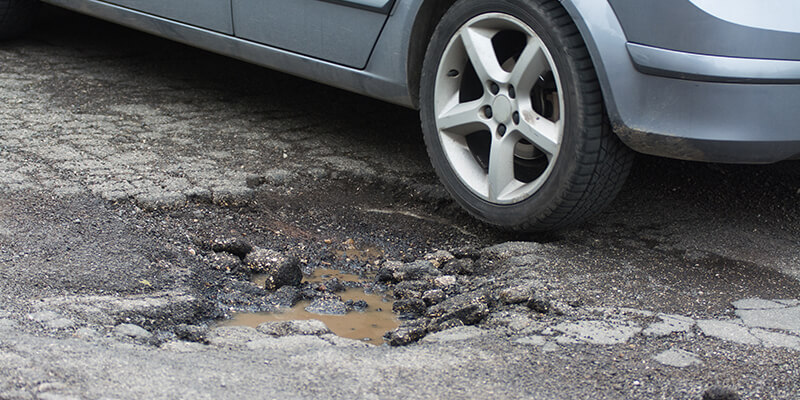 Book Annual MOT & Service
Booking an annual MOT and service will reassure the safety of your vehicle, ensuring that it is roadworthy and fits with all driving regulations. While only an MOT is a legal requirement, we strongly advise all drivers to opt for also booking an annual service as each assessment covers different components of your vehicle.
During your MOT, both the suspension and exhaust will be checked for defects. If you have experienced damage to the underside of your car, all signs of arising issues will be detected. Regardless of whether you pass or fail your MOT, you will be provided with a full report explaining the health of your vehicle, accompanied by recommendations on how to ensure that your car remains roadworthy. If you are approaching your MOT in Milton Keynes and searching for a reputable testing centre, do not hesitate to contact our team. We will always try to get you booked in on a time and date that best fits with your schedule.
While a car service, in contrast, is not a legal requirement, you should always aim to book an annual servicing as there are many components which are not covered in your MOT. Aspects such as your steering alignment, battery condition, cooling system and engine are all checked during a service. Together with an MOT, regular servicing will extend the lifespan of your vehicle, meaning you will save money on both repairs and replacements. Any potential problems can be highlighted in advance so that they can be resolved before they have a chance to cause severe damage.
Good As New!
With meticulous care and annual health checks, your car can serve you well for many years. The underside of your vehicle, in particular, will be exposed to its fair share of wear and tear, even more so than any other aspect, which makes regular maintenance imperative. Always ensure that you remove any dirt and debris before they have a chance to accumulate, along with implementing rust prevention techniques. These points, combined with taking extra care while driving over uneven surfaces, will help to avoid costly repairs and replacements.