MOTs are a vital check that ensures the safety and roadworthiness of your vehicle. They are put in place by the Government to help increase road safety awareness and security on the roads, helping to lower the frequency of accidents while also minimising vehicle faults.
Take a look at our article, which helps answer the question of 'What is an MOT?' and will explain everything you need to know!
What Is An MOT? A Full Unit 18 Guide
Our specialists have years of experience carrying out MOTs and have helped thousands of customers to get their vehicles back up to roadworthiness standards. Whether you are a new driver looking to expand your knowledge or have an upcoming MOT but are unsure of the ins and outs, this guide will run through the process and particular points to keep an eye out for.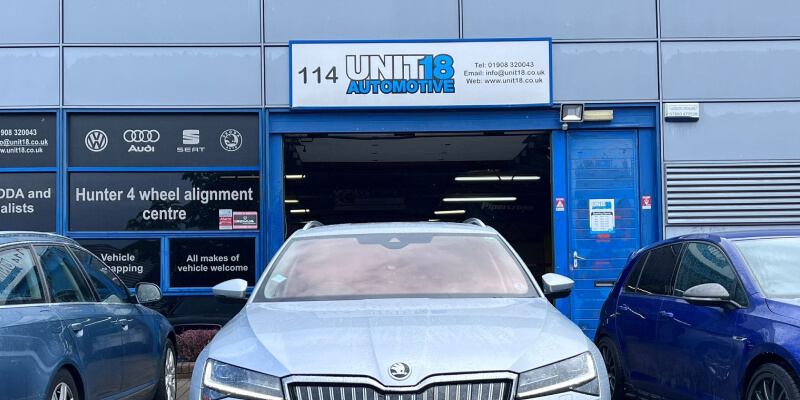 MOT stands for Ministry of Transport test and is essential to owning a car. It is a legal requirement annually after your vehicle has reached three years old to test its roadworthiness and if it is safe for both yourself and others on the roads. Every vehicle requires an MOT, from small motorcycles to the largest lorries.
First introduced in 1960 as a basic test, an MOT was initially only for cars over ten years old; however, by 1967, the timeframe had been reduced to three years. Today, an MOT test consists of dozens of checks on your car and, if passed, proves that your vehicle is safe to drive for the duration of your test certificate (one year).
Our team at our MOT test centre in Milton Keynes specialise in ensuring your vehicle is completely safe for the roads and is thoroughly checked every year, so make sure you come to us for your annual check to guarantee the optimum results!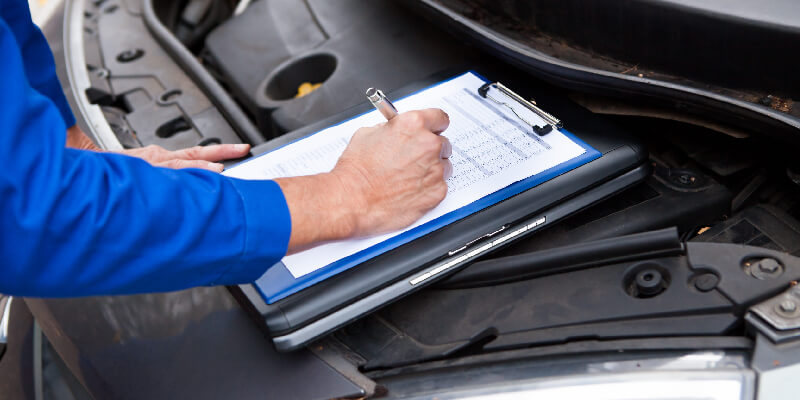 When you arrive for your MOT in Milton Keynes, we will assess the general safety of your vehicle along with specifics that you need to pass to ensure your vehicle meets the high pass standards. After your MOT, if you have passed, you will be awarded a full pass certificate; however, if it has not, our team will provide you with a full breakdown of why this is and what we can do to repair your vehicle and get it back on the roads.
Please note the only things that will not be tested or assessed in your MOT are the engine, clutch and gearbox condition.
The parts of a car that WILL be tested include:
Body/vehicle structure
Fuel system
Seatbelts
Steering and suspension
Wipes and washers
Windscreen
Electrical wiring and battery
Light and bulbs
Registration plates
Bonnet
Tyres, wheels and pressures
Brakes
Horn
Exhaust system
Mirrors
Doors
Exhaust emissions
Towbar (if applicable)
Boot & tailgate
Seats
Take a look at GOV.UK for a full breakdown of how the test centre will assess each part of your car.
There is an abundance of ways you can keep the costs down of repairs and increase the likelihood of a pass; some include:
Headlights and indicators: Ensure you check your front, rear, headlights (main beam and dipped), hazard lights and indicators. If any of these aren't working, check for broken bulbs and replace them.
Brake lights: A great way to check this is to ask another person to check that your rear brake lights come on when you press the brake pedal.
Tyres: A very important check is to ensure all the tyres have at least the minimum legal tread depth of 1.6mm, or they'll be marked as an MOT 'fail'. You can easily do this with a typical 20p coin; take a look at how to do this with this article by Tyre Safe.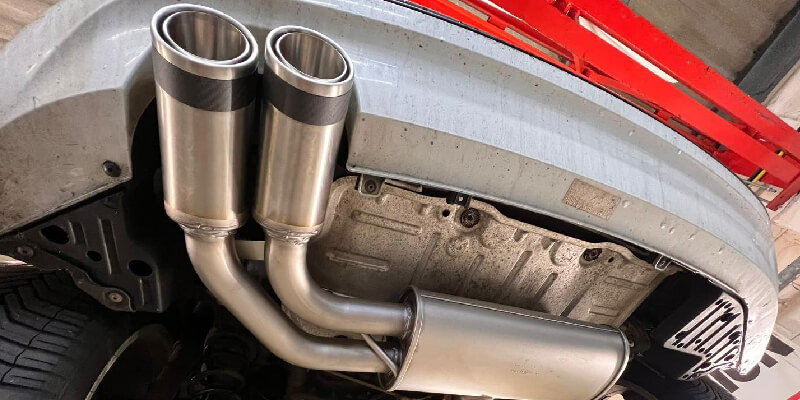 At Unit 18, we offer a fixed price on both our MOTs and car service in Milton Keynes, meaning that there will never be an expected hike the next time you book. Our set prices do, however, differ based on the type of vehicle you own. For example, the maximum fee for a car is £54.85, and for a motorcycle, it is £29.65; please feel free to contact us if you would like a precise quote on your MOT price.
If you fail the MOT and require repairs to get your vehicle back on the road, there be additional costs; for example, if you take the car away for repairs and return it after ten days, you will be charged a partial retest fee. Inevitably, should you need repairs, this will also be charged based on labour and parts. We will always run through any necessary remedial works with you before going ahead.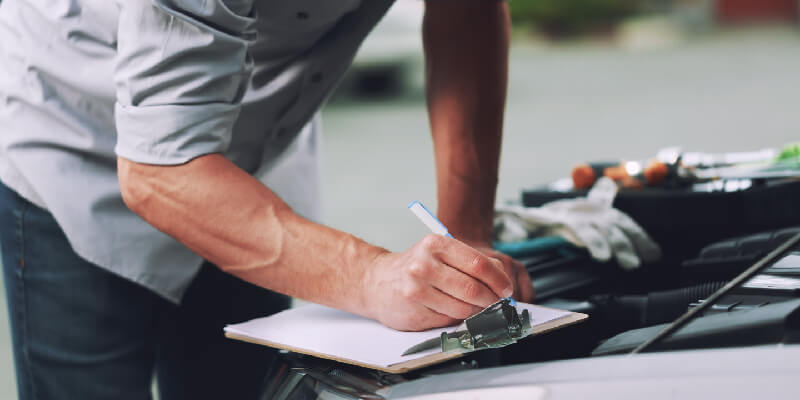 As an MOT is an annual occurrence, you can find the exact date of your next test on the latest pass certificate. However, there is wiggle room as you can book your MOT for up to a month (minus a day) before it runs out and still keep the same renewal date. For example, if your renewal date is the 17th of June, the earliest you can get the next MOT is the 18th of May of the following year.
If you take the test BEFORE this one-month timeframe, it will mean that the following year your renewal date will change to the date that you took your MOT. For example, if your renewal date is the 15th of May, but you decide to take it on the 14th of April instead of in the month's wiggle room that would start on the 16th of April, then the next year, your new renewal date will be the 13th of April.
Please note that if you go in late for your MOT and are driving without a valid MOT pass certificate, then you can be fined up to £1,000, so it is vital that you are on time or early to your MOT.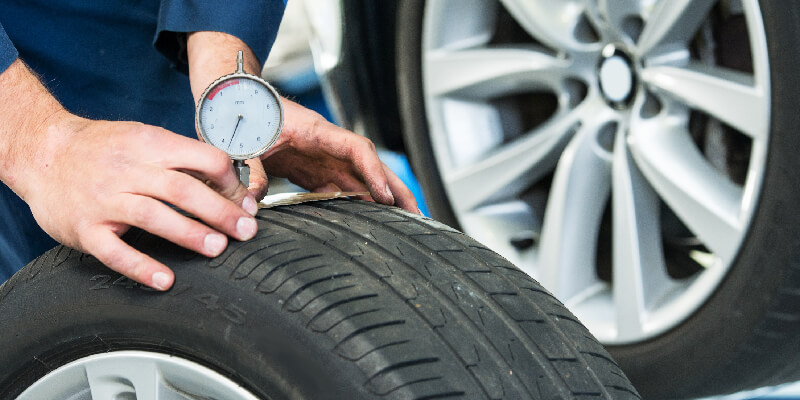 Not every fault in your vehicle will result in a failure, as some fall into the advisory category. An advisory acts as an early warning that there is a problem with your vehicle and, if left, will likely result in a failure during a later MOT. It is important to note that you do not have to fix an advisory immediately, as your vehicle will still pass its MOT; however, it is recommended to keep an eye out on its condition and book repairs before the problem has a chance to grow. At our MOT test centre in Milton Keynes, we will always notify you of the severity of your advisories and when would be best to schedule repairs.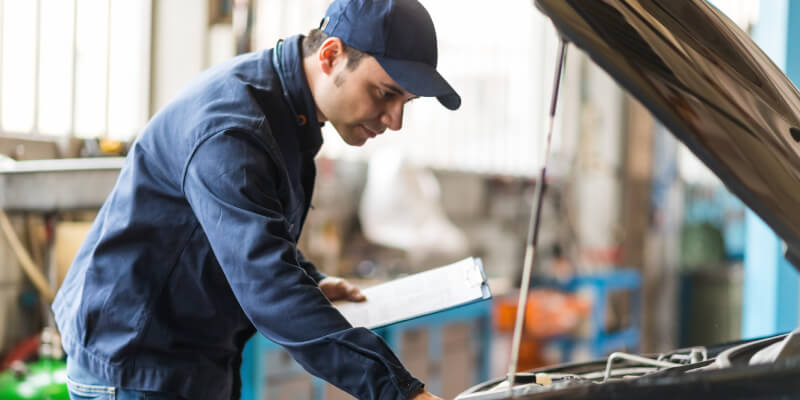 Driving on the roads with an expired MOT is illegal, and the consequences can be substantial, so you should ALWAYS aim to book your test in advance.
In the event that you cannot book an MOT until after its expiry date, you must refrain from driving until your test date. Legally, only one instance allows you to drive without an MOT, and this is if you are driving to the test centre. During this journey, it is highly recommended to have proof of your appointment to hand so that if you are stopped or are caught on a speed camera with an expired MOT registration plate, you will not be penalised.
It is also prohibited to park on public roads with an expired MOT as this counts as a safety hazard and may result in the same consequences as if you're driving an expired car, so ensure you keep your expired vehicle on a driveway or private land until you can get a test.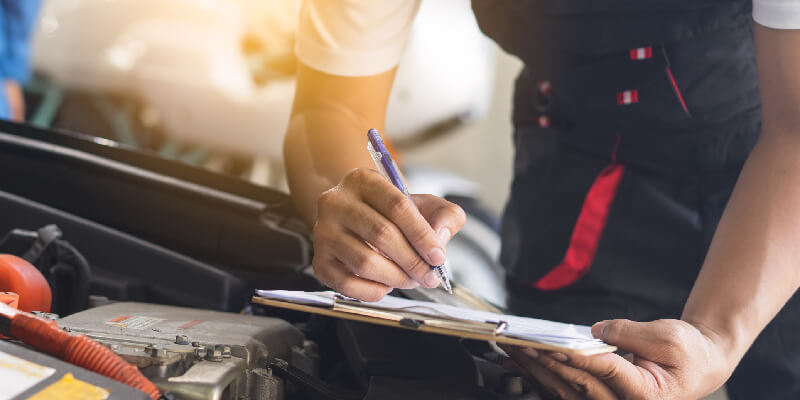 There are extreme risks to driving a failed or expired MOT car. As mentioned earlier, it may result in a fine of up to £1000 and can lead to six to eight points on your licence. Remember, if you are a new driver, you are only permitted up to six points in your first two years before your licence is revoked. If you're unsure of when your MOT is, use this MOT checker to find your due date.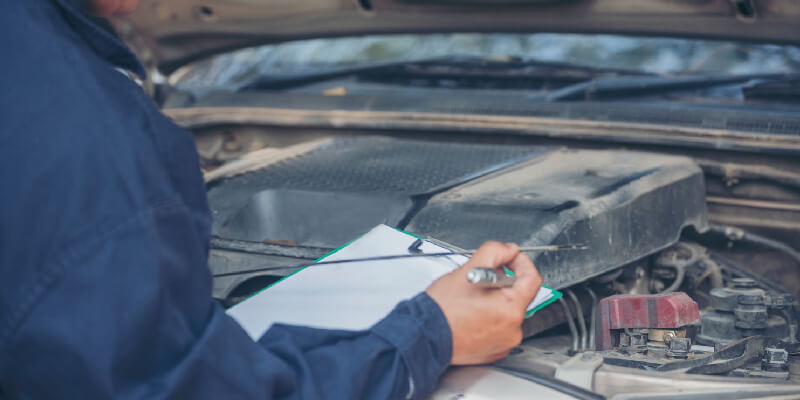 Ensuring Your Car Is In Excellent Condition
Now that you know all about an MOT test, you should be able to confidently enter the test centre and know what you and your car are in for. Make sure to visit our MOT test centre in Milton Keynes for your annual check-up and repairs. Our team of qualified workers are always happy to help and to answer any further questions you may have. Get in touch now for more information.