Not all drivers are vehicle experts and have extensive knowledge on the features of each internal components. Particularly when dealing with potential repairs and replacements on your first vehicle, it can prove somewhat intimidating to visit a mechanic while still trying to familiarise yourself with becoming an independent driver.
While we would like to presume that all mechanics are honest tradesmen who care for their customers, sometimes, this, unfortunately, isn't necessarily the case. After years of providing customers with their car service in Milton Keynes and surrounding areas, we have experienced our fair share of rogue mechanics who have caused more harm than good on our customer's vehicles. In many instances, customers have not noticed the negative impact until they have visited us and we've spotted the warning signs that their previous garage was not to be trusted.
With this in mind, we have devised a full guide on not only how to spot a problematic car garage, but also what to do if a mechanic rips you off.
A Guide On What To Do If A Mechanic Rips You Off
Rogue mechanics earn their title as they do use clever tactics to lure customers into trusting their recommendations, which means that you shouldn't feel embarrassed if you do fall victim. It should, instead, be used as a learning curve to ensure that you do not fall into the same trap in the future. Thanks to the host of useful information and resources now available for free online, drivers are becoming more aware of the most common telltale signs that a car garage may not be what they claim to be.
Key Warning Signs:
There are a number of key warning signs that should begin to raise a red flag on a mechanic; these include the following:
1. Claiming Early Replacements
Many components of your vehicle, both internal and external, will eventually need to be replaced. Depending on whether you purchase your car from new or opt for a second-hand vehicle, it may be years before components begin to deteriorate.
Although age does have an impact on the deterioration of car parts, the urgency for replacements is based more on the number of miles the car has done. For example, most drivers are aware of the fact that their car oil will need to be changed after around 5,000 miles; this is the same concept when it comes to part replacement. If your mechanic claims that a major replacement must be booked before your vehicle has reached the expected number of miles, then they may not be entirely trustworthy. Many mechanics bring forward scheduled parts replacement to make a large chunk of cash at once when really, you can probably get away with a few more years.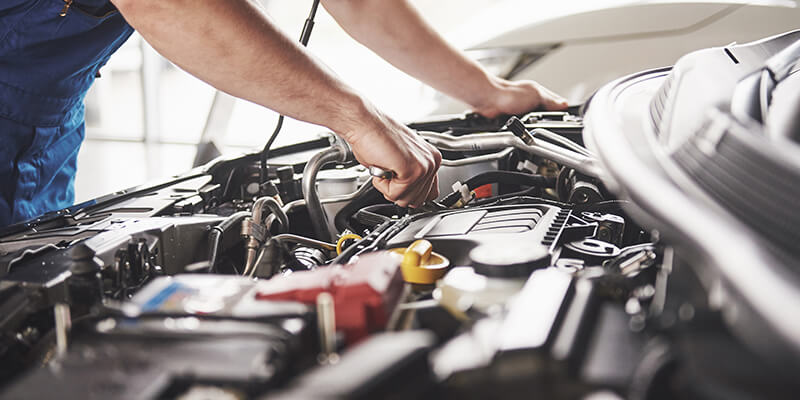 2. Carrying Out Extra Work Without Permission
A mechanic must always inform you of any unexpected issues that arise before they go ahead with any repairs or replacements. An honest mechanic will contact you once they have taken an initial look to explain the issue, recommend the best solution and ask whether you want them to go ahead with the work; they will never go ahead with work without permission, all work must be authorised. Also known as "phantom repairs", many mechanics that carry out unexpected works create extra jobs that were, in fact, not there when you took your vehicle into the garage. The issue with this warning sign is that you often cannot spot the problem until after the damage is done.
3. Unusually Cheap Service Price
The automotive industry is incredibly competitive, which means that it isn't uncommon for mechanics to offer deals to encourage new customers. However, particularly when weighing up the cost of an annual service, keep an eye out for unusually low prices.
Once you have been lured in by what appears to be a fantastic deal on your first annual service, they will begin to up-sell various different repair and maintenance jobs that you really do not need. Their tactic is to get you to choose them and then slowly add more expenses to your final bill.
4. Charging Extra For Remanufactured Parts
While there is nothing wrong with opting for remanufactured parts over brand new, they are considerably cheaper for a reason. Remanufactured parts are often used for those who simply want their car to be back up and running quickly, on a temporary basis, until they have the extra cash to swap to brand new parts. This means that mechanics often try to sneak the price up to match those for repairs using brand new parts.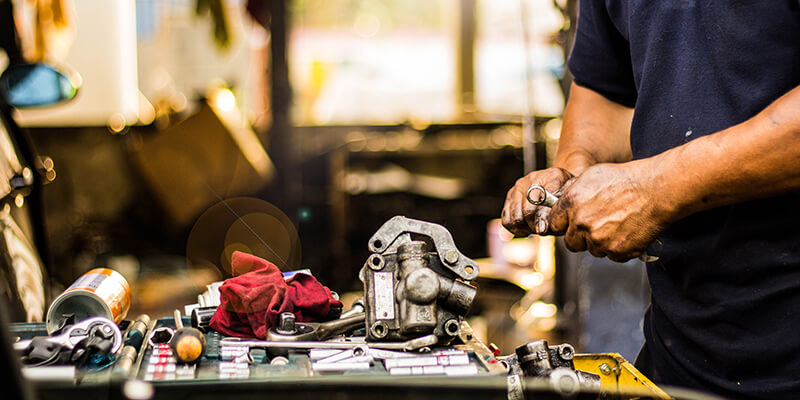 5. Pressuring You Into Repairs
You would be surprised by the number of mechanics who use scare tactics to try to pressure you into paying for additional repairs. Lines such as "I wouldn't trust taking my kids in a car in that state" or "I can't legally let you drive a vehicle with this problem" are just some of the many ways in which cowboy mechanics will try to blackmail you into agreeing to work that you do not necessarily need. Although it may seem heartless, there are a number of mechanics who will still try to use personal persuasive techniques.
6. Refuse To Explain Thoroughly
An honest mechanic will be more than happy to thoroughly explain the problem your vehicle is experiencing and will not shy away from physically showing you the condition if required. They will not claim that the issue is "too complicated" to explain and will give you a simplified break down of the necessary repairs. On the other hand, a mechanic who refuses to inform you of the exact issue along with a description of how it can be resolved is more than likely untrustworthy.
7. Plays The "Dirty Filters" Card
As one of the most common tricks in the book, tonnes of rogue mechanics will play the "dirty filter" card when they are trying to get extra money out of you. Your air filters will become dirty over time, it is inevitable, but it really isn't a task that has to be completed by a trained automotive expert. Many will recommend that you pay for them to replace your air filters, which could set you back more than double the initial price of filters. Instead, the issue can quickly be solved through DIY methods using an air filter cleaning kit. Chips Away also have a full guide on how to clean your air filters at home!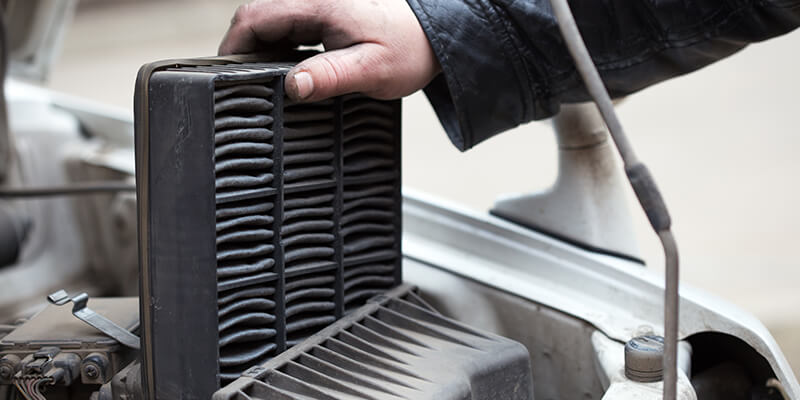 How To Deal With A Problematic Mechanic:
In the unfortunate event that you have experienced an issue with a problematic mechanic, the first step is always to contact them directly. If they work for a garage with many other team members, then you may be able to negotiate the problem quickly. We strongly recommend carrying out all communication through email, so you have physical evidence of all contact with them if you are forced to take the issue further. Citizens Advice provide a complaint letter template that can be used as a foundation for your letter.
If your negotiations fail and the garage or mechanic refuse to work with you, then there are many different steps you can take to claim compensation. These are the following:
1. Report To Trading Standards
Any company that you believe has acted unfairly or has broken the law can be reported to Trading Standards. Particularly when dealing with a company in the automotive industry, Trading Standards are able to deal with issues such as misleading prices, counterfeit parts and botched repairs. Reporting to Trading Standards not only works towards your advantage but also ensures that future customers do not fall victim to the same issues you have.
2. Contact A Trade Association
Many reputable trade associations offer a free service where they will assist you in resolving your dispute with the garage or mechanic in question. The garage or mechanic must be a member of the association to be able to request their help for compensation, so it is always worth spending time searching through some of the most popular automotive associations' websites to see if they are listed. On most association websites, the section for dispute help is called a conciliation service.
Some of the most common automotive trade associations include: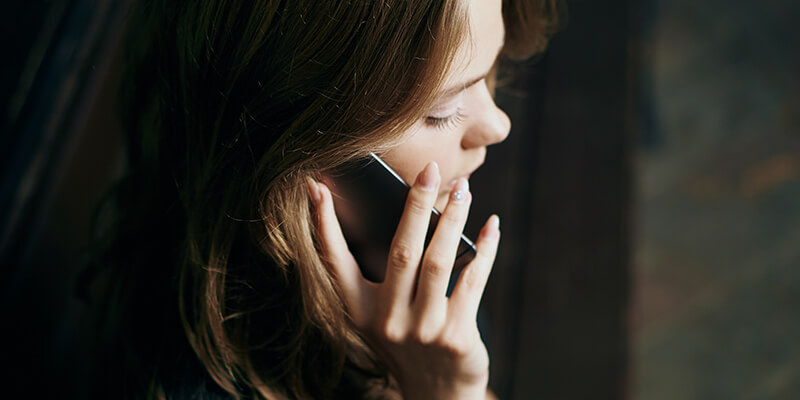 3. Use An ADR Scheme
An ADR scheme stands for an alternative dispute resolution scheme, which is used to solve disputes without having to go to court. It is often the preferred method for businesses as it means that their company reputation is less likely to be tarnished. However, again, the garage or mechanic must be part of the ADR scheme to be able to go ahead with this method.
When asking a company if they are a member of an ADR scheme, always aim to communicate with them through email. Opting to use a recorded method of asking means that if they are not a member or refuse to use ADR, it can be used towards your advantage in court.
4. Make A Court Claim
If neither of the above solutions is capable of resolving your disagreement with the garage or mechanic in question, then the last solution would be to go to court. Due to the low severity of the dispute, the small claims court can be used to take legal action and will allow you to fight for the money you believe that you are owed.
Opting to go to court, generally speaking, is seen as the last resort as you will need to enlist legal advice to ensure that you take the correct route. Citizens Advice have a section on their website allocated to taking legal action when making a small claim.
How To Avoid Getting Ripped Off:
To round off our guide on what to do if a mechanic rips you off, we have devised a few last points to keep in mind when searching for an honest, trustworthy mechanic.
1. Understand The Basics
It becomes super easy for a shady mechanic to scam a driver if they are completely unaware of the basics of their vehicle. When you purchase a new vehicle, spend a few hours initially taking a read through your owner's manual and familiarising yourself with all components.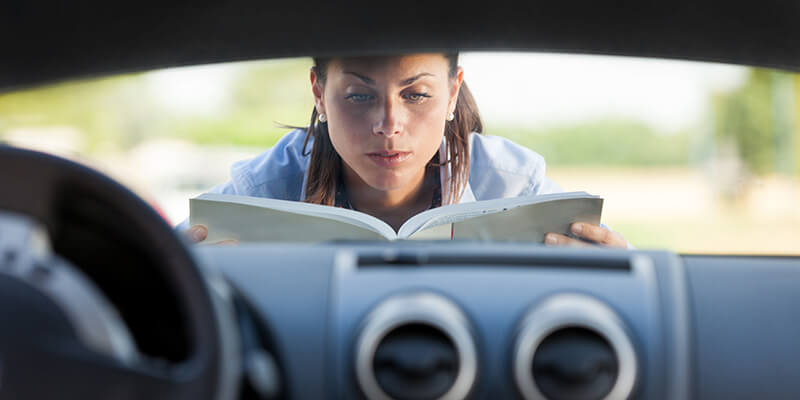 2. Recommendations & Reviews
No one is a better judge of whether a mechanic is rogue or not than a previous customer. One of the best ways to find a trustworthy car garage is to ask around with your friends and family to put together a list of recommended businesses. Then use review sites such as Trustpilot, TrustATrader and Approved Garage to take a look at the option of outsiders who have had first-hand experience.
3. Ask Questions
Don't be afraid to ask questions. If there is anything that you're unsure of and would like more guidance on, then ask your mechanic to expand further. As mentioned previously, a trustworthy mechanic would be more than happy to simplify their description to ensure that you fully understand what is going on with your vehicle.
4. Get A Quote
Before allowing a mechanic to go ahead with any work, repairs or replacements on your vehicle, ensure that you are given a quote. A quote gives you an insight into how reasonably priced a mechanic is and will also prepare you for paying the final fee. Again, a mechanic you will trust will inform you of any extra repairs they believe may benefit you and give you a quote to agree on before going ahead.
Always Choose A Trustworthy Mechanic!
With tonnes of local car garages and mechanics, it can prove tricky to choose which company that you will invest your money in. Always spend time researching their reviews and referrals, along with asking them any questions you believe are important before going ahead with any work on your vehicle. Particularly when booking your service and MOT in Milton Keynes or any other areas, it is imperative to carefully choose the correct car garage for you.