Sometimes you can't help a car accident, especially when it's completely not your fault. However, sometimes accidents are caused by us due to a lapse of concentration, weather conditions or simply careless driving. You should always be prepared for this kind of situation, so we're going to tell you what to do in an accident.
What to do in an accident and what you need to know
There are a number of things you need to be aware of in the instance of a car accident. Some people are unprepared and find themselves in tricky situations when trying to deal with the crash in hand. Unfortunately no matter the size of the bump it still seems to get the adrenaline pumping. Sometimes in a car accident it can completely shock you meaning in some cases you may not be able to remember anything that happened during the car accident.
What to do immediately after the accident?
You should always stop your car where it is safe to do so, make sure that you put your hazards on straight away to make other road users aware. The last thing you want is for someone to hit you again because you haven't been visible to them. Turn your engine off when your car comes to a stop, check yourself for any injuries, you will also want to check your passengers if you feel there are only minor injuries make a note so you can put forward to your insurer. If you witness any major injuries, you need to call for an Ambulance and police right away.
One thing we would mention is due to the shock and everything that may be going on around you. Do not apologise for anything or admit any responsibility; this will potentially protect you from any liability if it was not your fault.
When do I know to call the police
Sometimes calling the police can be daunting especially when you don't really know what you're doing. If the other driver or drivers leave the scene without providing you with any information, this will be when to call. Additionally, if you are under the impression the other driver does not have insurance, may be under the influence of alcohol or drugs and if you suspect that the other driver may have cause the collision deliberately then you should be calling the police for your protection.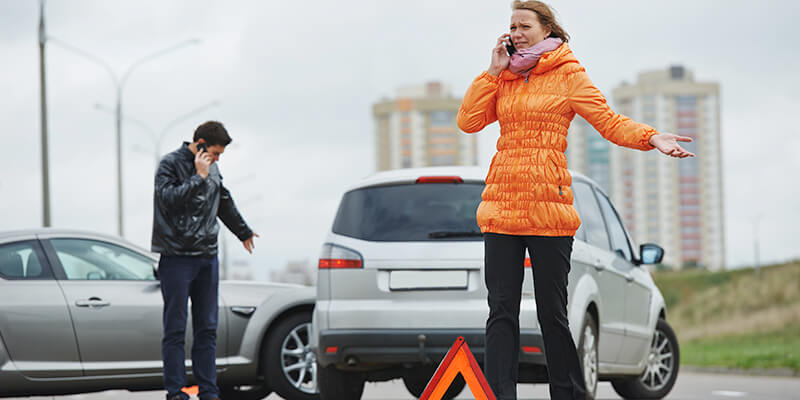 Motoring information
Share your name and address with anyone involved in the incident this includes any whitenesses. It's stated by law that you have to provide this and have to be given it by the other driver in an accident.
Make sure to swap all relevant insurance information; you should have it stored in your car in case of this kind of scenario. Try to find out if the driver is the owner of the vehicle.
If you are in a collision with a foreign lorry, get the number plates and the trailer as sometimes they can be different. It is also good to get the name of the company that the lorry belongs to so if needs be the insurance company can contact.
What information should I record
Make, model, colour, number plate and pictures of all vehicles involved in the incident
Time and date
Location
Weather conditions
Any injuries obtained during the incident
Names and contact information of any witnesses
Take picture of the scene, position of cars, and any damage to your vehicle
It is important to document as much information as possible. Honesty pays off in all scenarios; you are better off leaving a note with your contact details if you create any damage to someone else's property.
How to deal with your insurance
Dealing with insurance companies can sometimes be a right pain, but it's about how much information you give them and within a specific time frame. It's important if you have been in an accident to speak to your insurance company as soon as possible or if safe to do so contact them and the scene of the accident. There are a couple of things you may be asked to provide the insurer:
Policy number or identification details
Registration number of any vehicle involved
Any one in the collisions name, number, address and number plate
The other driver's insurance details if they are available to you
Dash cams
If you haven't, already you may want to think about installing a dash cam into your vehicle. There is a range out there on the market and in a collision could save you a lot of hassle of trying to collect all the relevant pictures and witness statements.
By having a dash cam, it will give you insurance company first-hand evidence of what has occurred. A dash cam provides real-time, efficient and straight to the point proof of your accident. If for any reason you believe your collision wasn't an accident but rather an attempt at fraud a dash cam can show exactly how the crash happened.
In some instances, a collision is completely unavoidable if you are in a crash and are entirely unaware of what has taken place a dash cam can successfully pick up any footage and can be used in court if needs are.
If you would like to purchase a dash cam and are not sure which one to choose to take a look at Which? article on How to buy the best dash cam.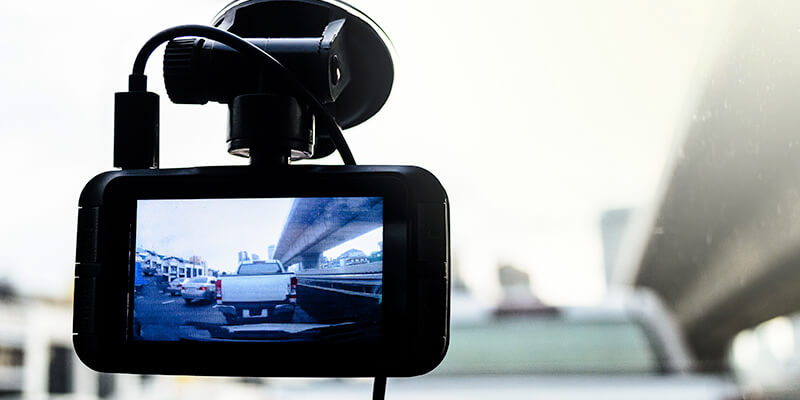 Summary
Always make sure you are prepared for any car accident. We recommend you always ensure you have all relevant documents in the vehicle whenever you travel as you never know when you might need them. You may want to think about purchasing a dash cam as it can help you in any car scenario unless it is your fault of course. If you have been in a small collision with no major damage to your vehicle, you may want to have car repairs in Milton Keynes to ensure your vehicle is completely safe to drive.